How can you automate Overtime Calculations?
1. Define your overtime rules
The software understands your overtime rules and allows you to configure different overtime rules for different groups of employees.
You may have the following or similar overtime rules:
Beyond 8 hours of work is overtime
Work beyond 6PM is overtime
Work on a Holiday is special overtime to be paid at double the normal rate
Work on a Weekend is to be paid at 1.5 times normal overtime rate
Less than 30 minutes of extra work is not considered as Overtime
Overtime can only be done after regular work time
Overtime is not applicable to certain departments or employee types
More than 2 hours of overtime is to be paid at a different rate
Overtime at 125% on Saturdays and Overtime at 150% on Sundays
Pay a special allowance for work on Night Shifts
2. Connect the software to Time Attendance Devices
AttendHRM supports multiple Time Attendance Devices. The communication with devices is fully automated even when they are in different geographical locations. The software picks data from devices in almost real-time. Connect once, and you can forget the devices; if a device fails to communicate, the software will notify you!
A Web Portal for Employees to record Time and Attendance, check work plans, request leaves & holidays, view payslips and much more!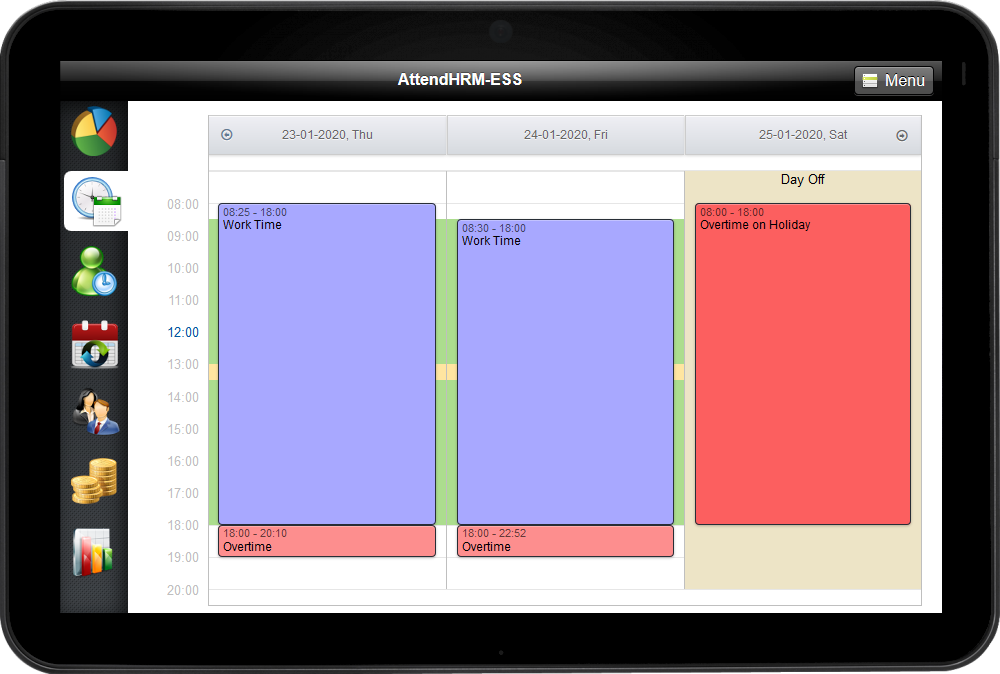 Critical information in real-time for the Top Management
Provides a high level overview and allows drill down to the lowest level of detail
Overtime on Week off and Holiday
AttendHRM can mark overtime on Week Off of Holiday as 'Overtime on Holiday'. This allows you to pay Overtime on Holiday at a special rate.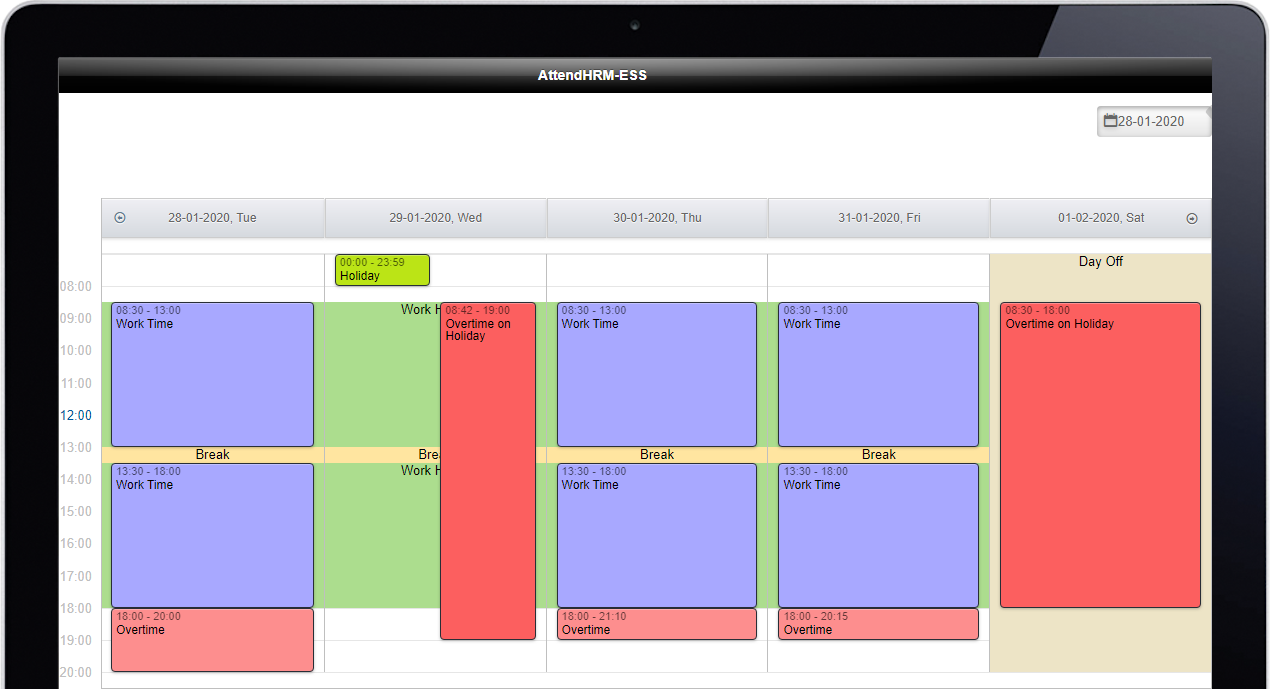 Overtime Management Software designed for Small to Large Organizations
Overtime Management Software
Designed for Small to Large Organizations
Global Overtime Management Software
Now serving customers from more than 30 countries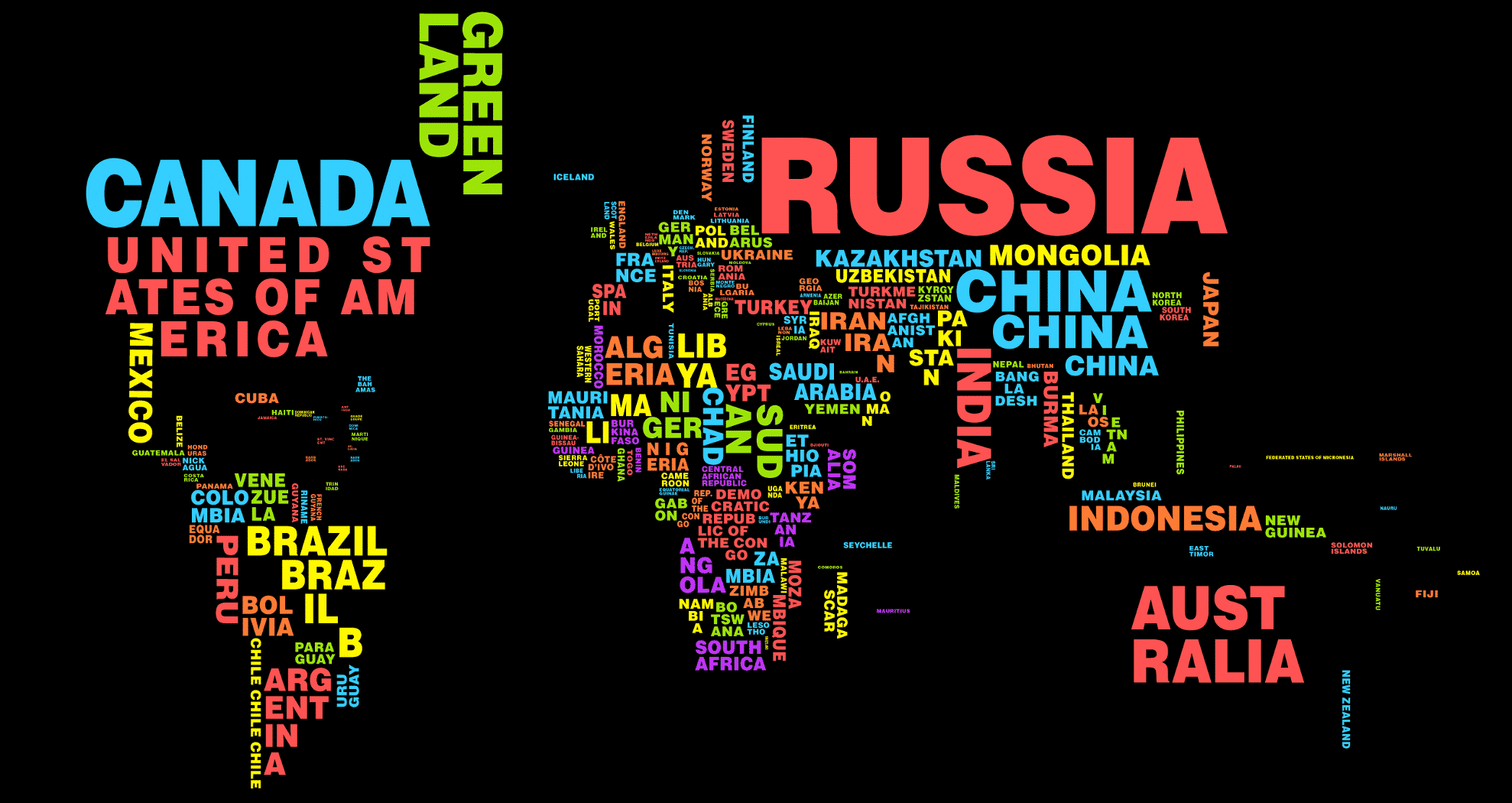 Have Questions? Speak to our experts!
You can Reach Us
on any of these
+91-81298-33388
+91-81299-98423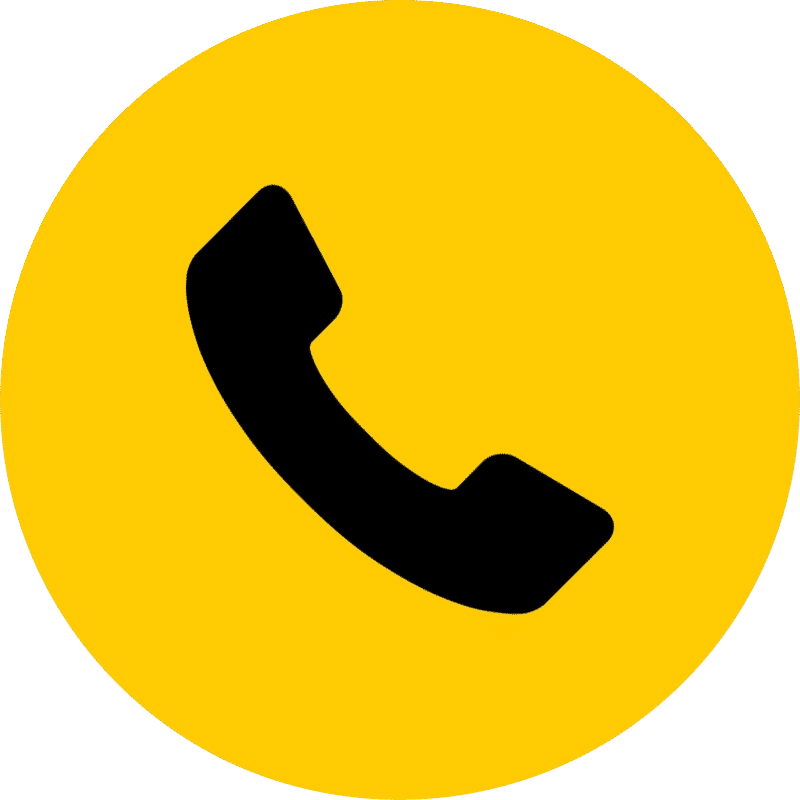 +91-484-2986640
+91-484-2626640