Just fill out this form and
the download links will be emailed to you!
Salient Features of the Payroll Software
User-defined Payroll Structures
Create your own payroll heads, specify your own formulae, and organize into multiple payroll structures. The flexibility and power of the payroll software allows you to be fully in control.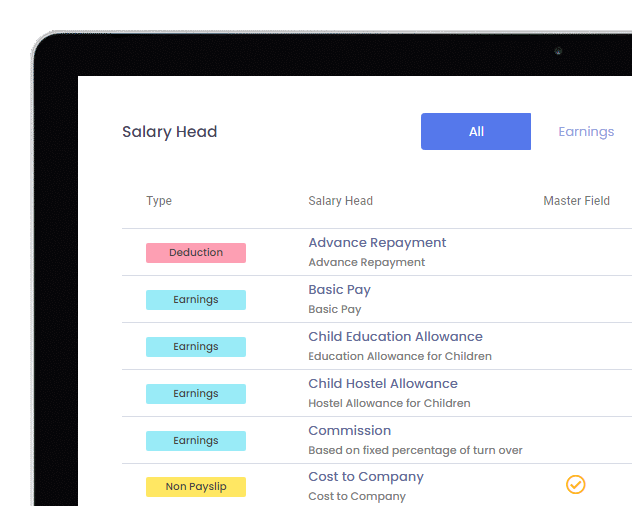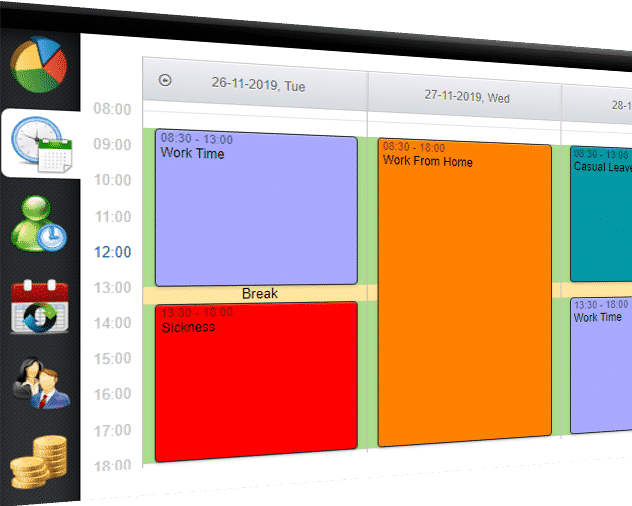 Close integration with Attendance
Connect Time Attendance devices just once and software communicates with the devices in real-time and processes payroll without any manual intervention while taking care of the attendance and payroll rules.
Salary Comparison
Compare salary with any other salary period to ensure correctness and accuracy. Salary Comparison can be at company, location, department or employee level. As a manager you get instant overview of payroll with the ability to drill down to details to make quick decisions.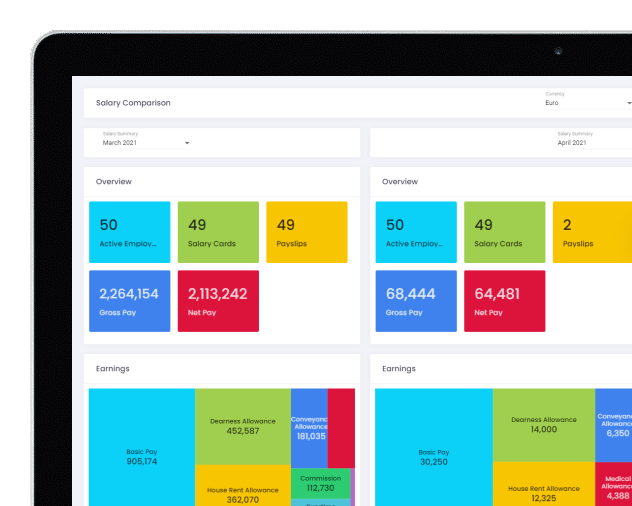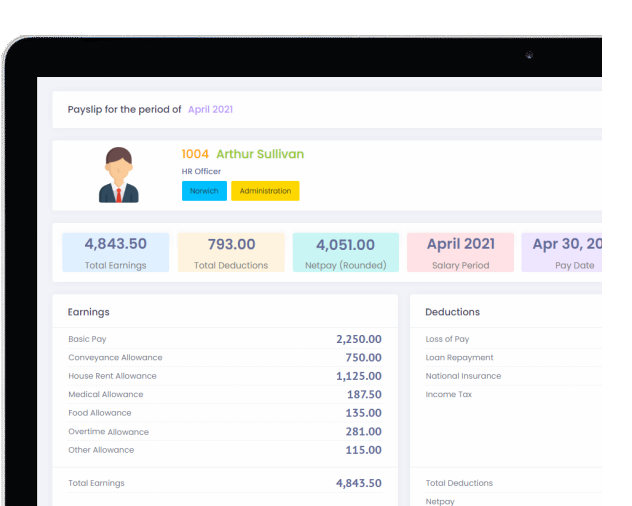 Customize payslips to include the information you want. Fill the payslips with information your employees would appreciate. Email payslips to your employees, and let them access payslips online.
Calculation History for each Payslip
Zoom in to payslips to understand how each payslip is processed. The formulae that were used to calculate individual heads, and the values of each item in formulae helps you to ensure accuracy!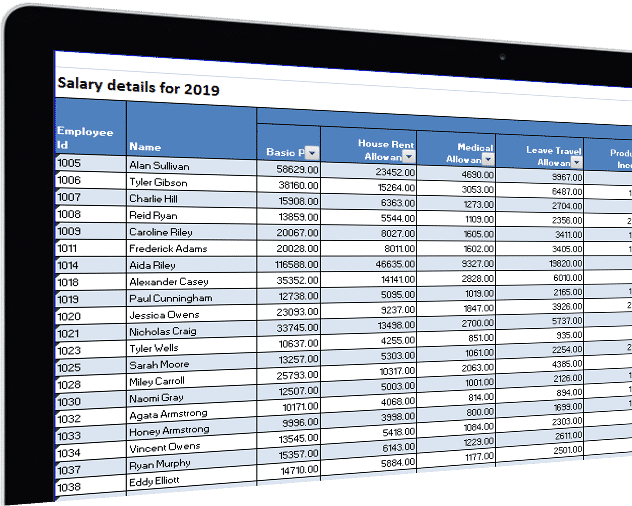 Report Builder
Make your own salary reports. Report Builder allows you to pick heads from your salary to make user-defined salary reports. You can even schedule a report to be emailed to you at specific intervals. You can even schedule a report to be emailed to you at specific intervals.
Those Are Just A Few Main Features, There Are Plenty More
Import Payroll data from Excel sheets
Automated Overtime Calculation

Full and Final Settlement
Easy Migration from excel

Integration with other software
Choose the version most appropriate for your company!
Payroll
Demo
1 Company
500 Employees
Single User
Employee Management
Payroll Management
3 Payroll Periods
Loans & Advances
Bonus
PF, ESI, PT(India)
TDS(India)
Salary History
Employee Bank Management
10 Reports
Help Videos
Forum Support
Document Management
Email and SMS
Document Builder
Report Builder
Task Scheduler

Payroll
Standard
1 Company
1000 Employees
Single User
Employee Management
Payroll Management
Unlimited Payroll Periods
Loans & Advances
Bonus
PF, ESI, PT(India)
TDS(India)
Salary History
Employee Bank Management
20 Reports
Help Videos
Forum Support
Document Management
Email and SMS
Document Builder
Report Builder
Task Scheduler

Payroll
Professional
2 Companies
2000 Employees
Single User
Employee Management
Payroll Management
Unlimited Payroll Periods
Loans & Advances
Bonus
PF, ESI, PT(India)
TDS(India)
Salary History
Employee Bank Management
All Reports
Help Videos
Email, Forum Support
Document Management
Email and SMS
Document Builder
Report Builder
Task Scheduler

Payroll
Enterprise
Unlimited Companies
Unlimited Employees
Unlimited Users
Employee Management
Payroll Management
Unlimited Payroll Periods
Loans & Advances
Bonus
PF, ESI, PT, TDS(India)
Email and SMS
Document Builder
Report Builder
Task Scheduler
Employee Self Service
HR MIS
Phone, Email, Forum Support