Punch from Anywhere
Online Punching allows employees to punch from anywhere using a smart phone or laptop
In a typical AttendHRM setup, employees usually punch on Time Attendance Devices. But, when employees are travelling for work, or working from customer location, they won't be able to punch on devices. Online punching allows them to punch from their smart phones even while travelling.
Online Punching can be enabled or disabled for a certain group of employees.
Punching Online is easy
Just a click is all that is required to punch online
Track your Sales Team
Follow your employees wherever they go
If you are managing a sales team and if your team is supposed to visit multiple locations a day, this feature will help you to track them. A sales executive can punch from each location he visits thereby giving his manager an overview of his travel route for the day. If the visits are of long duration the executive will be able to punch IN and punch OUT from the location to indicate the duration he spent with the customer.
This feature allows managers to effectively track travelling employees and to optimize their travel routes.
When punching online, the employee cannot specify the time; the time is picked from the server.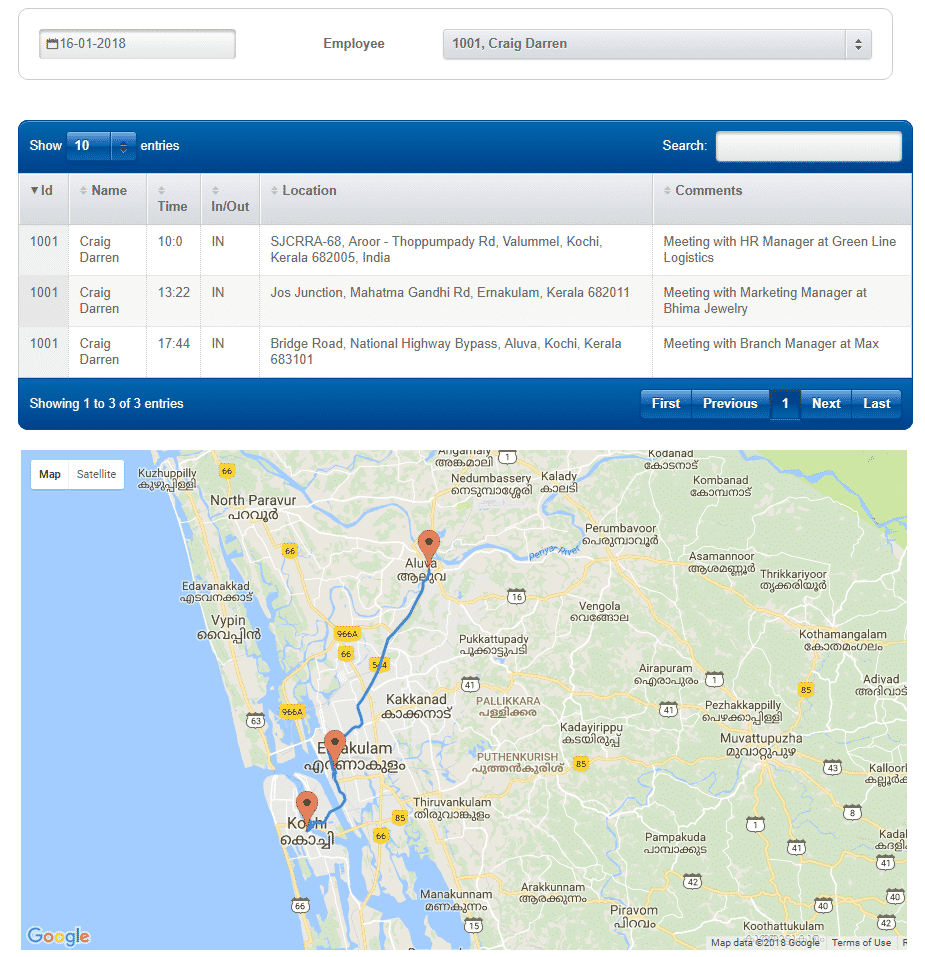 Attendance Regularisation
If your employees are not travelling often, and you want to approve each travel request, we recommend 'Attendance Regularization' instead of 'Online Punching'.
Attendance Regularization allows employees to regularize or correct their attendance. On approval from his manager, the regularization becomes part of his attendance. E.g: If an employee is visiting a Customer at another location for a day, he won't be able to punch on time attendance devices located at his office. AttendHRM will mark the day as Absent, as he hasn't punched, and will also send him a notification about his 'Absence' from work. The employee can now raise a regularization request as 'Customer Visit' for the day and on approval from the manager, his attendance is updated by replacing 'Absence' with a 'Customer Visit'.