What is Attendance Regularization?
Attendance Regularization is the act of correcting your own attendance by placing a request on the Employee Self Service Portal. On approval from your manager, your attendance gets corrected. If you work, but not as per regular plan, you may have to correct your attendance. When you make a regularization request, it gets forwarded to your reporting manager or HR according to the hierarchy set up in the software. Once approved, the correction appears in your attendance.
Now, let me show you how to make a regularization request.
Login to Employee Self Service Portal
Review your attendance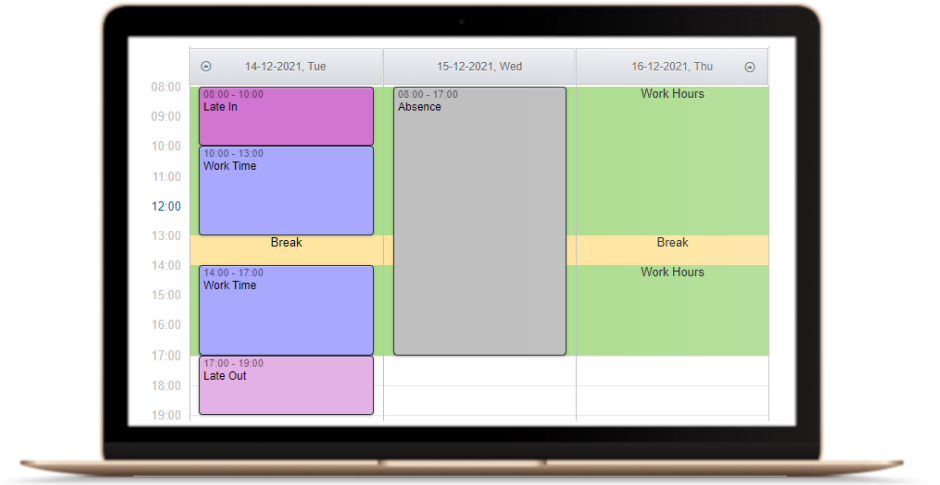 As you see, I'm marked Absent yesterday as I didn't report to work. But, I was actually making an unplanned visit to a client.
Raise an Attendance Regularization Request
I'm going to raise a regularization request to correct my attendance.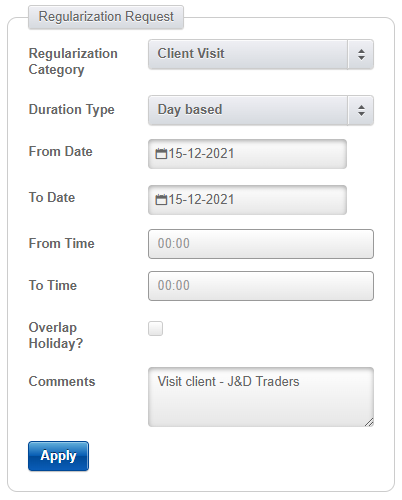 The Regularization request gets forwarded to my manager.
My manager gets an email notification and he can approve the request from his mobile phone.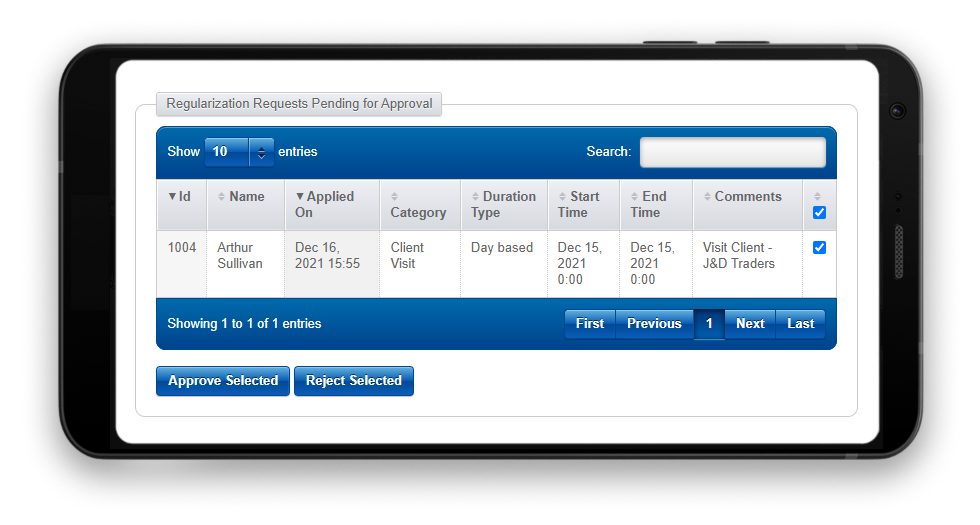 My manager approves the regularization request
When my manager approves the regularization request, I get a confirmation email.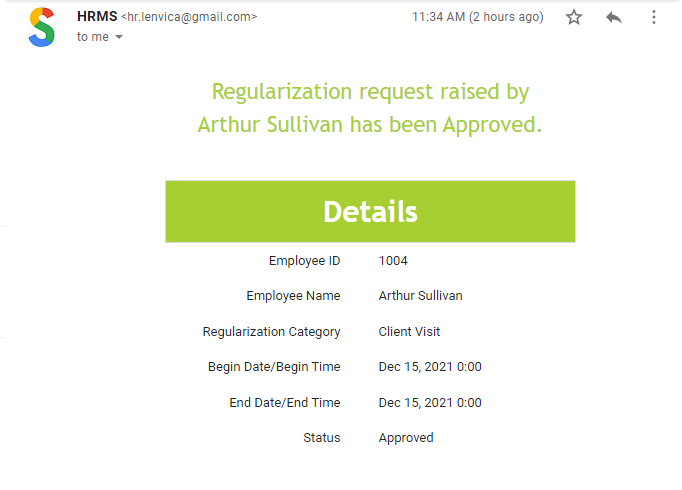 Review attendance again
Let's take a look at the attendance to confirm that my attendance is corrected as I wanted.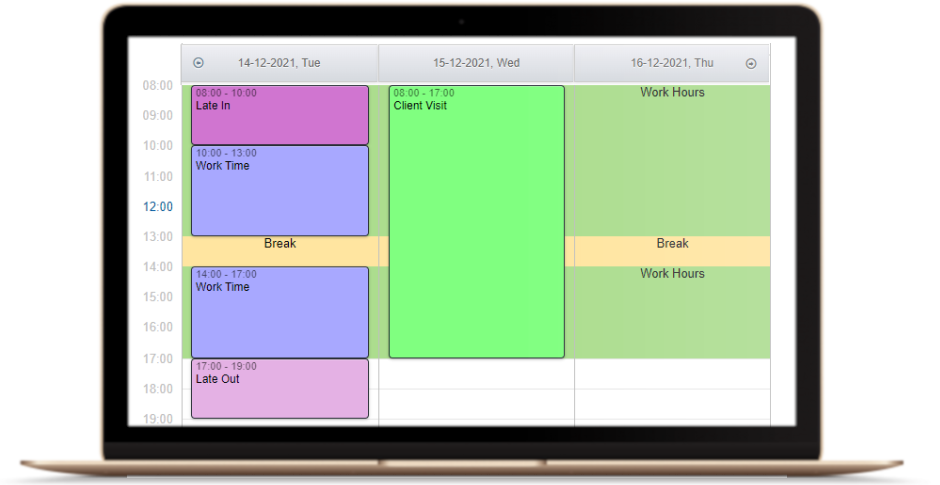 Attendance Regularization for the future
Now, let me make another request as I'm going to be out for training for two days.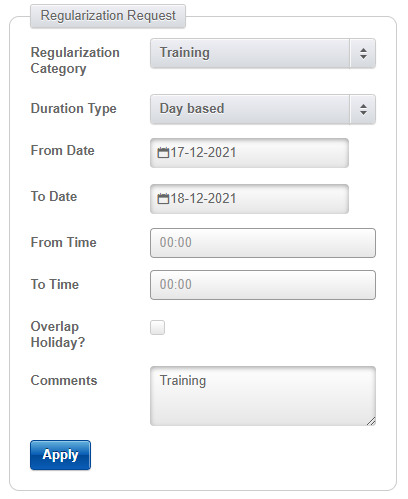 Great! My manager approved it!
The Employee Self Service Portal allows me to review my attendance any time and Attendance Regularization gives me the ability to correct my own attendance. This ensures that my attendance is always correct before my payroll gets processed.