This feature allows you to correct your attendance.
To apply for attendance regularization, follow these steps:
Go to Attendance > Regularization > Application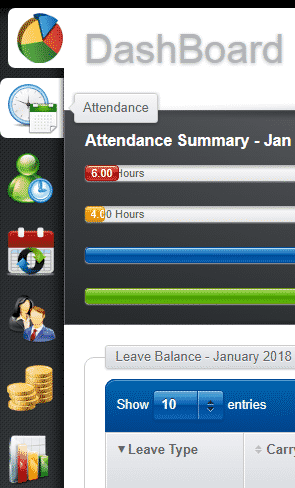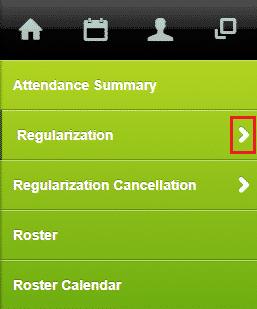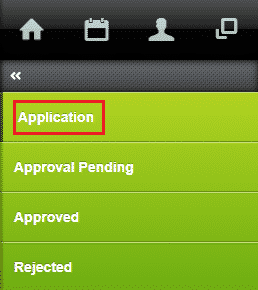 2. From Regularization Category drop down, select the category.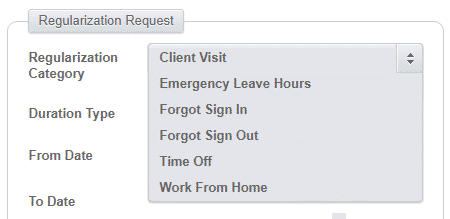 3. Select the Duration Type. The type can be either Day based or Time based.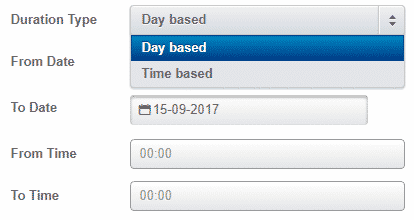 4. Enter the dates. If you have selected Time based Duration Type, also enter the time.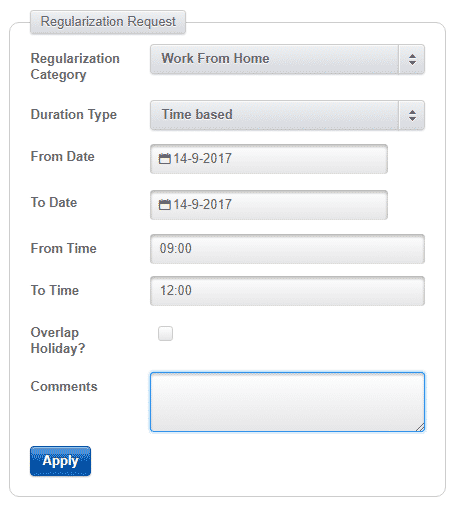 5. To skip holidays, check Overlap Holiday? checkbox. Also enter Comments for the request. Click Apply.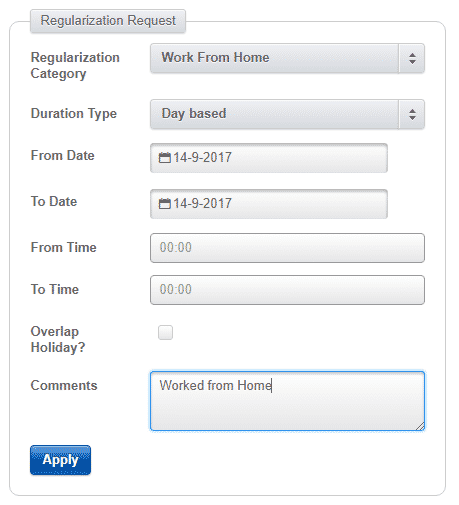 Your regularization request is sent to your manager for approval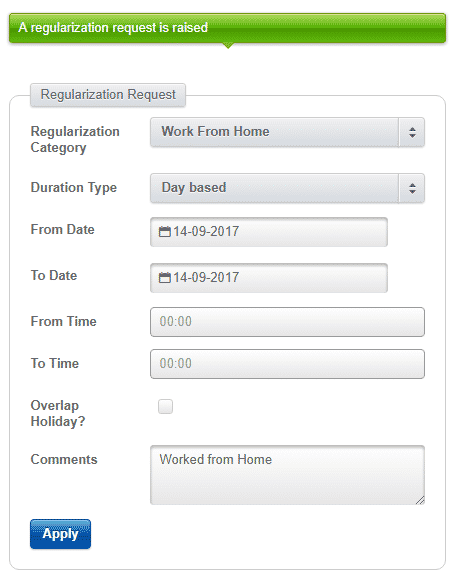 The request will appear under Regularization Requests – Pending for Approval