AttendHRM has the capability to generate and email reports at times specified by the user. For example, you can schedule a Late comers report to be emailed to you everyday at 3PM.
I'm going to show you how to schedule an overtime report to be emailed to you every month. The report summarizes overtime for all employees for the previous month and emails it on the first of the month.
Let's create a scheduled task to get this done.
Step 1: Choose the task called 'Schedulable Report', and specify a name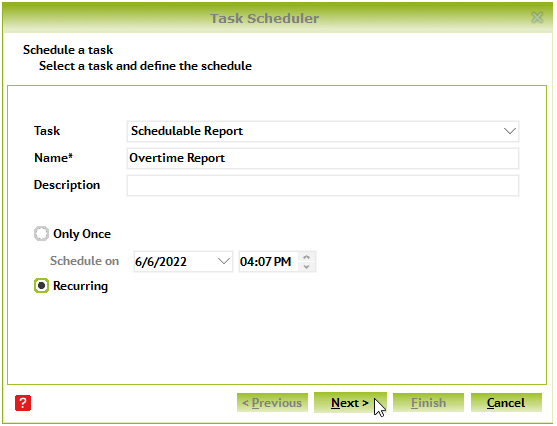 Step 2: Specify a recurrence pattern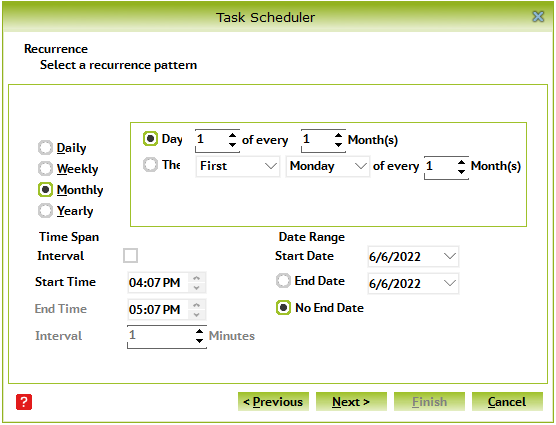 Step 3: Choose the report to be emailed and specify it's parameters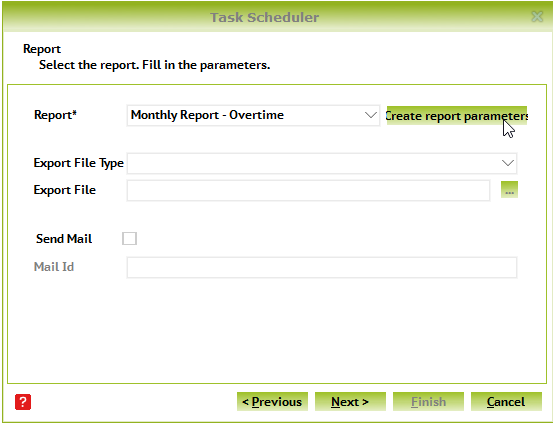 Step 4: Mention the email addresses to which the report should be sent
The software generates the report at specified times and emails it to you. The email will appear in your AttendHRM 'Email Outbox' and will be moved to 'Emails Sent' when it is really sent.
I just received an email from the Task Scheduler with overtime summary for all of my employees.

It really helps and saves a lot of time! This feature enables you to schedule reports to be emailed to multiple users in your company. You can schedule reports to be emailed every hour, day, week or month.