Installing a Turnstile with Face Reader
Learn how to install a Turnstile with Face Reader from scratch
Step 1: Connecting tripod on turnstile
This video shows you how to fix tripod on a turnstile.
Tripod turnstiles are used for access control. When an employee clocks on the face terminal, the tripod unlocks and allows only one person to pass through. Now, we are about to fix a tripod on a turnstile.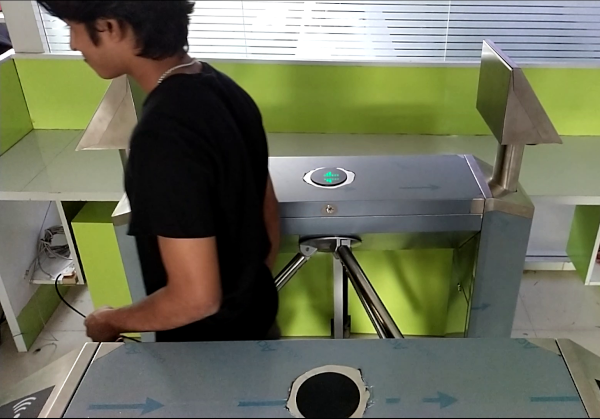 Let's look at the parts first.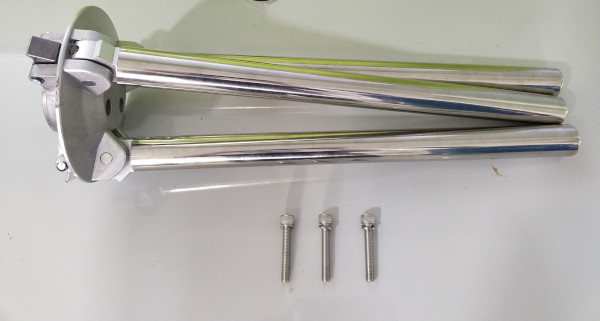 Place the tripod on the turnstile and fix the bolts.When the bolts are fixed, test the tripod by switching on the power and raising the drop arm. If the drop arm stays in position, you have fixed the tripod properly.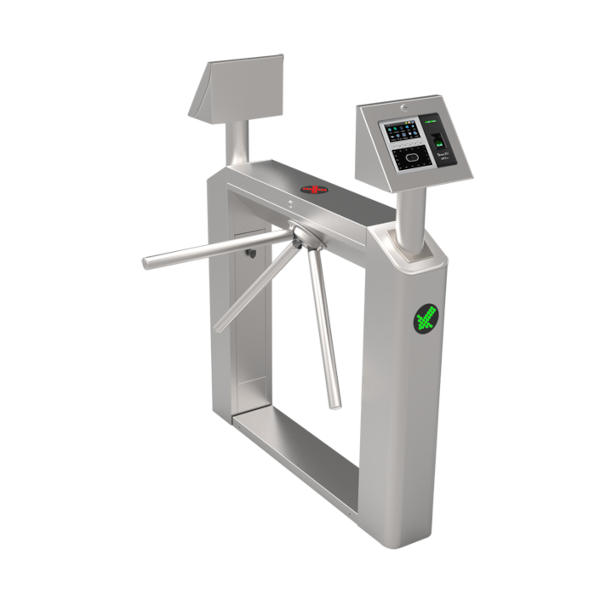 Also test the rotation after you connect the turnstile to access control terminals.
Step 2: Connecting a Face Reader to Turnstile
This video shows how to install a Face Reader on a Turnstile.
First, open the protective cover and remove the back plate.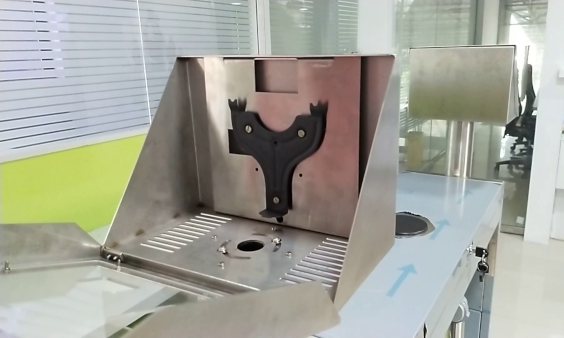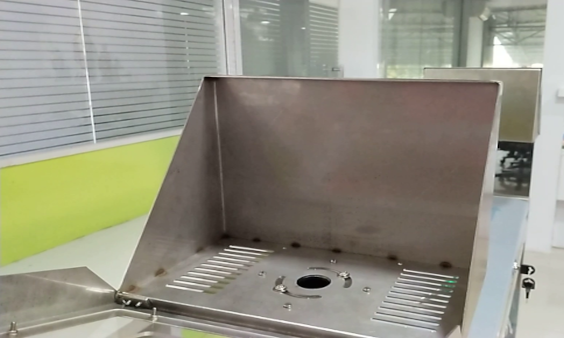 Then, bring the cables to the protective cover through the mounting pipe. Now, connect the cables to the Face Reader and fix the Face Reader on the back plate.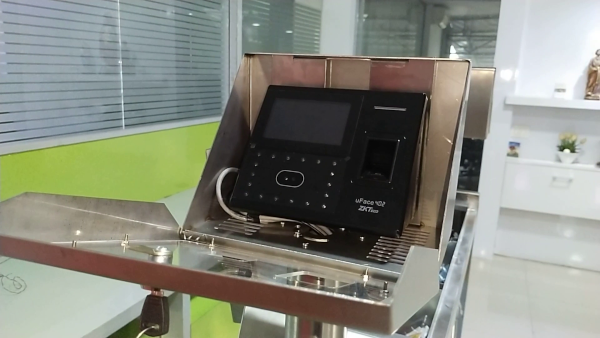 Then, put the back plate in position and fix the screws. Lock the protective cover when devices are ready for use.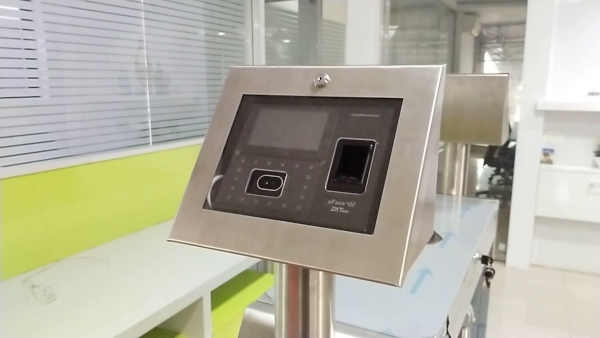 Regular users can clock in using Face, Finger or Proximity Card even when the protective cover is locked. But, admin users will have to unlock the protective cover to make configuration changes on the reader.
Step 3: Connecting turnstile to Power and LAN
This video shows how to turn on a turnstile and connect it to your network.
First, connect the power cable of the turnstile to a 220v power source. Then, connect the LAN cables; one for each device.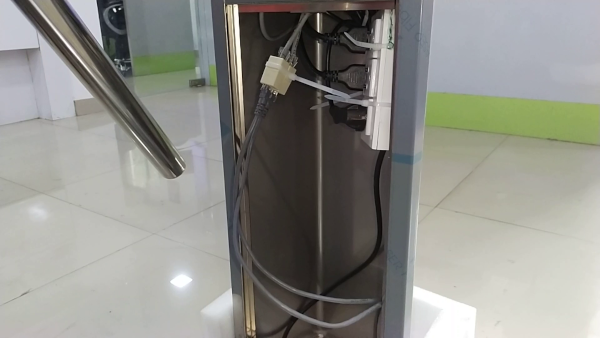 Now, open the top cover and power on the Turnstile. Also, power on both face readers.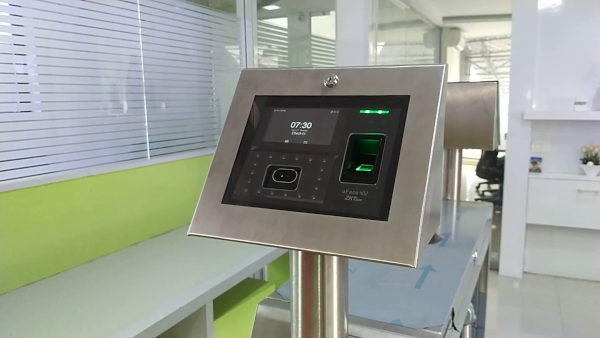 Then lift the drop arm to place it in position. Now, the turnstile is ready for use.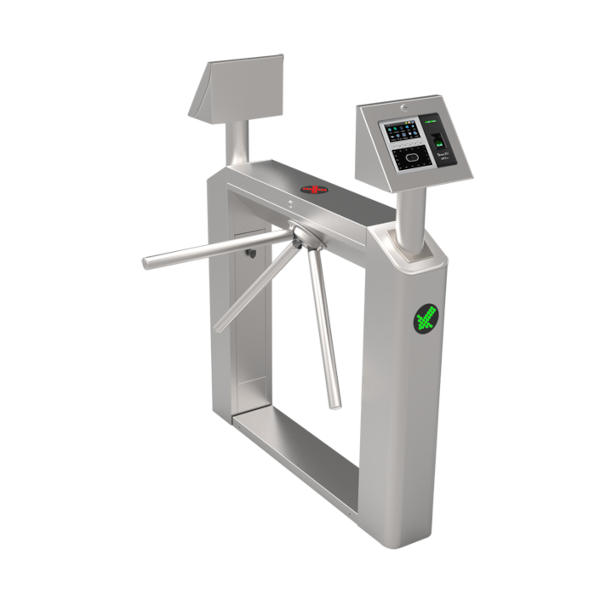 When there is no power, the drop arm falls down. When you power on the turnstile, you should also raise the drop arm to be in position. To ensure constant power supply to the turnstile and the face readers, use an uninterruptible power source.
Step 4: Installing Mounting Stand for Face Reader on Turnstile
This video shows you how to install mounting stand for a face reader on a turnstile.
First, place the mounting pipe in position and fix the nuts.
Now, fix the protective cover for the face reader on top of the mounting pipe and fix the screws.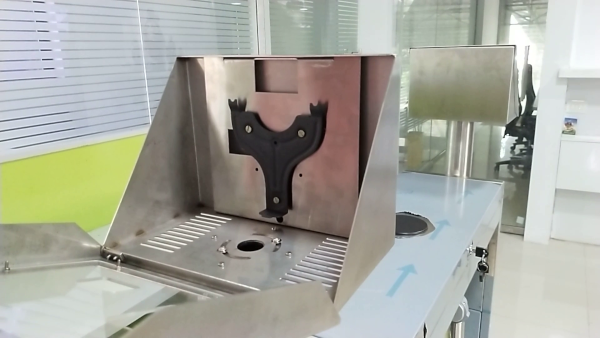 Now, the mounting stand is ready for installation of the face reader.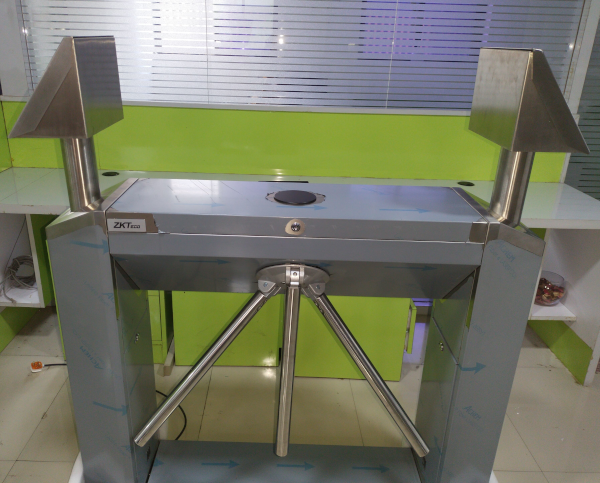 The size and shape of the mounting stand varies according to the face reader. In this video, we installed mounting stand for face reader uFace 402.