Salary processing consists of the steps needed to pay employees each period. It involves tracking hours worked, calculating allowances, deducting money for employee benefits, and remitting payroll taxes. Implementing a solid salary processing method helps employers avoid penalties for breaking various Labor laws (minimum wage, unpaid overtime), calculation errors caused by manual entries etc and payroll software makes it easy.
In each salary period, employees work, and employer must pay them based on a calculation of the hours they work and their pay rate. Before giving the employee a paycheck, however, you need to withhold money for expenses like state and central taxes, unemployment, and insurance etc
Net pay is the amount employees receive after you subtract their tax withholdings and benefit deductions from their gross pay (hours worked x hourly pay rate or salary per period). It is the difference between gross earnings and gross deductions. Once net pay is calculated, you should pay your employees in the form of a paper check, direct deposit, or payroll card.
On the surface, payroll processing might seem complex; but with AttendHRM salary software, it is easy to process salary for small to large organisations. Check out a simple payroll process flow shown below:
If you have already created a Salary Period and Salary Cards for your employees you can proceed to Salary Processing.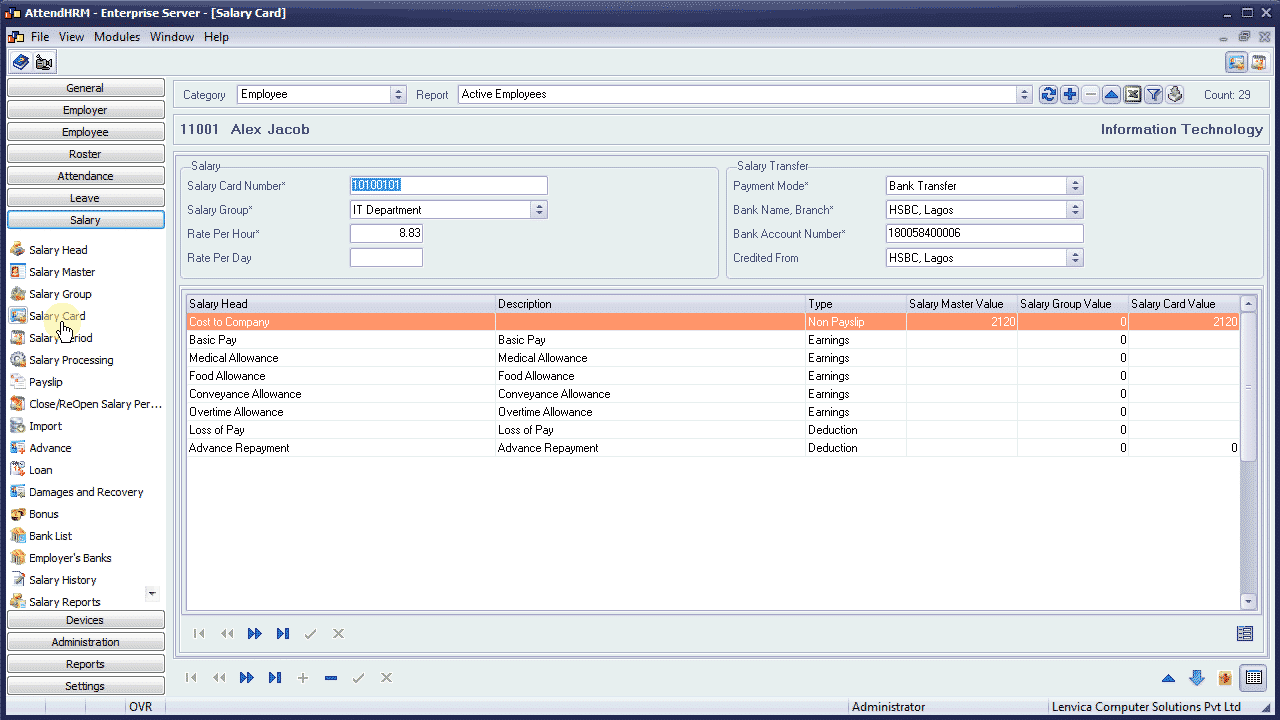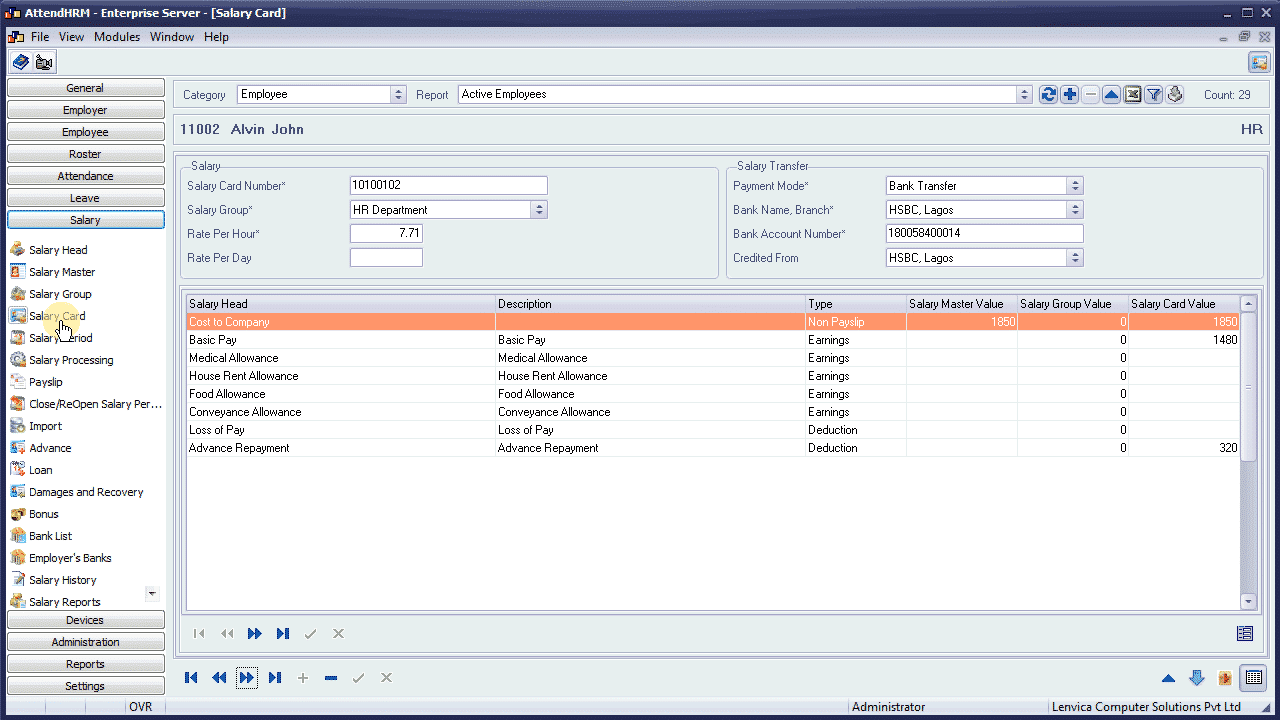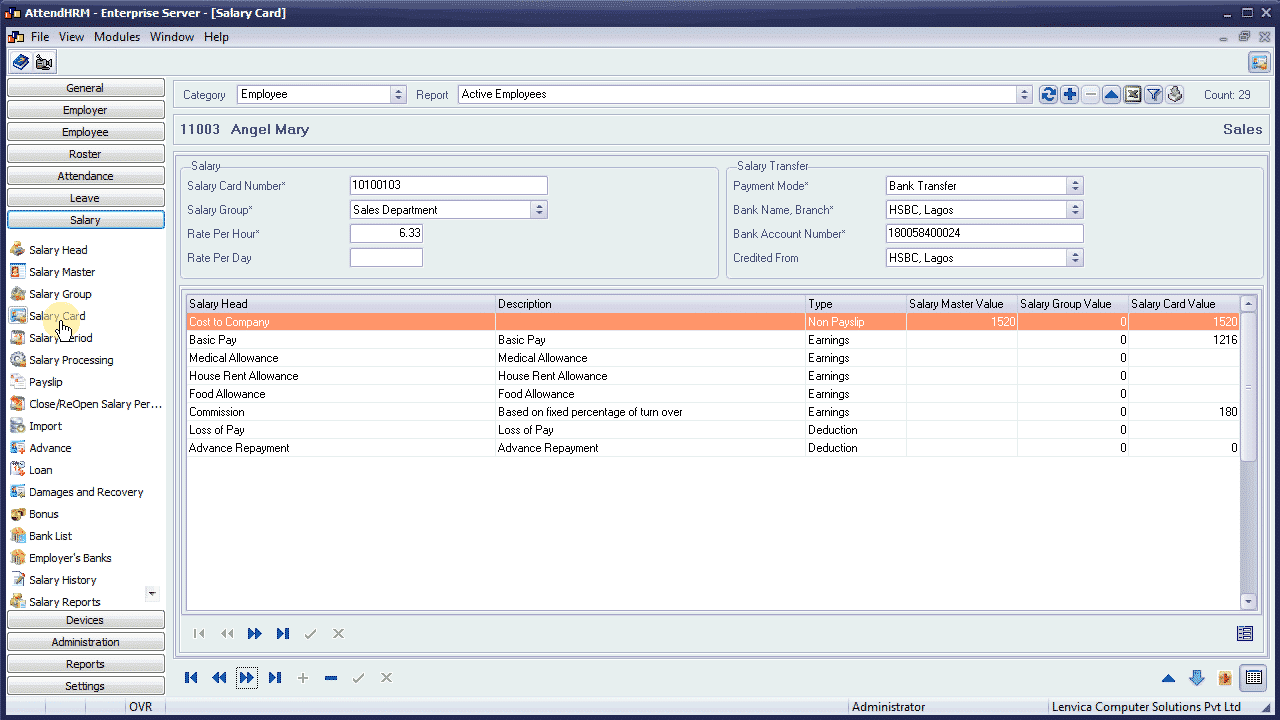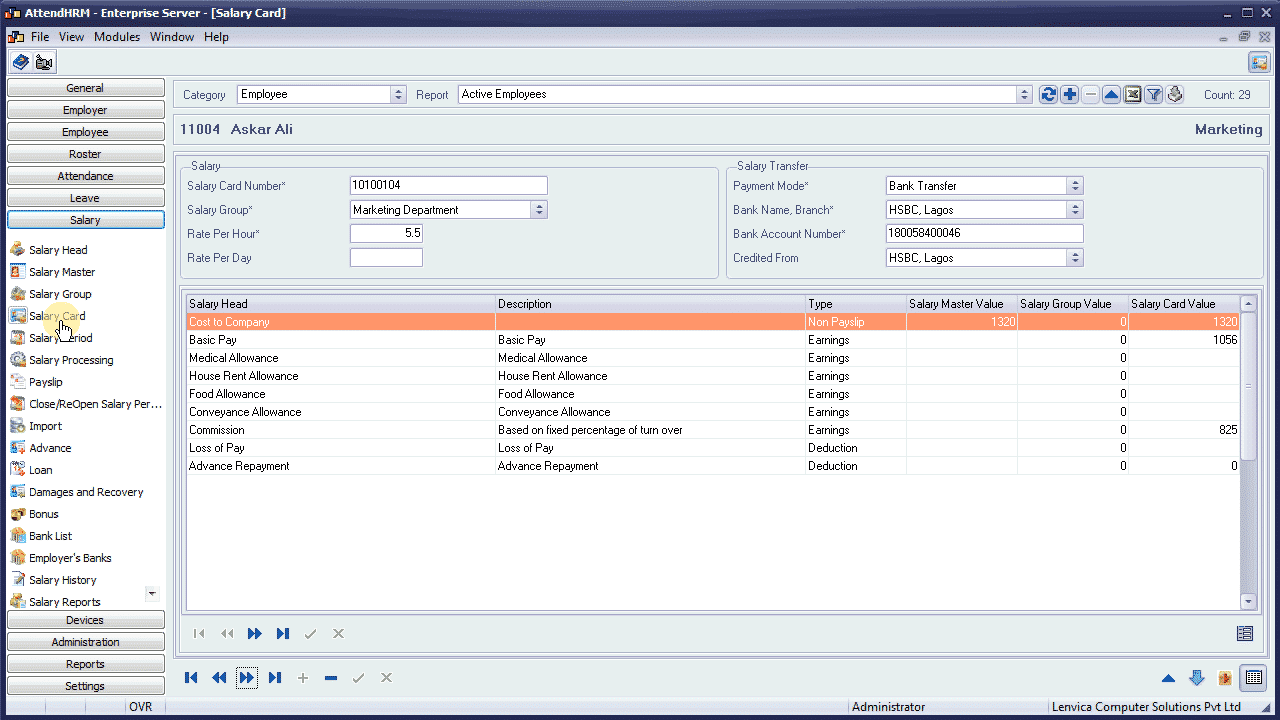 Just run through and complete this wizard to process payroll for the selected employees for the current Salary Period. Employee payslips and statutory reports will be prepared during this process.
Step 1: Confirm the Salary Period
Confirm that you are about to process payroll for the currently active Salary Period.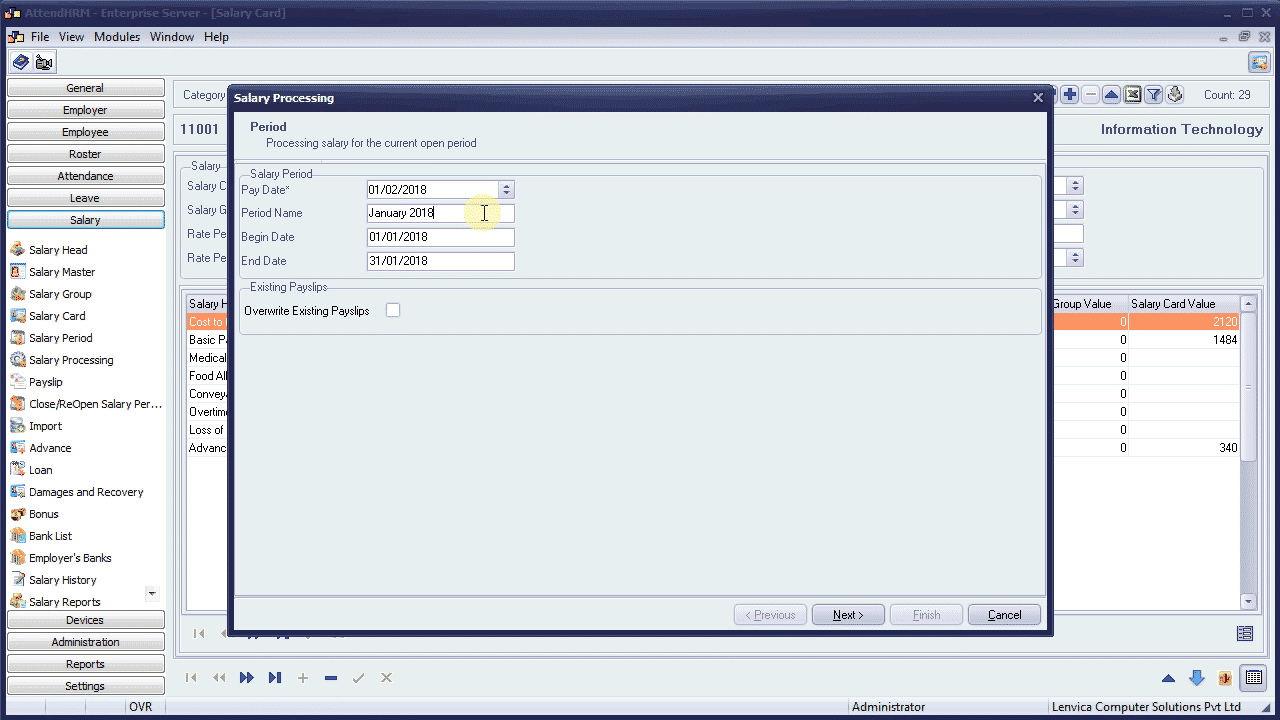 Check this box if you want to overwrite existing payslips for the current period.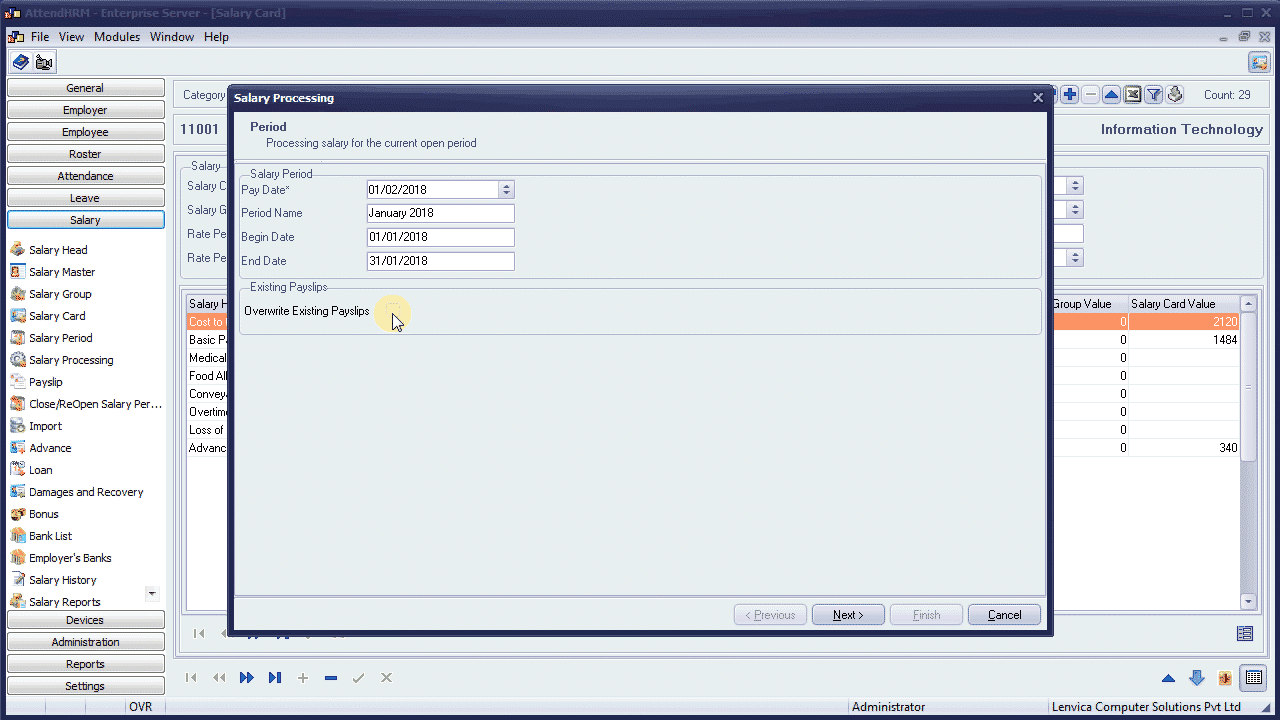 The system, by default, picks all employees who has worked during this Salary Period. But, you can pick any group of employees.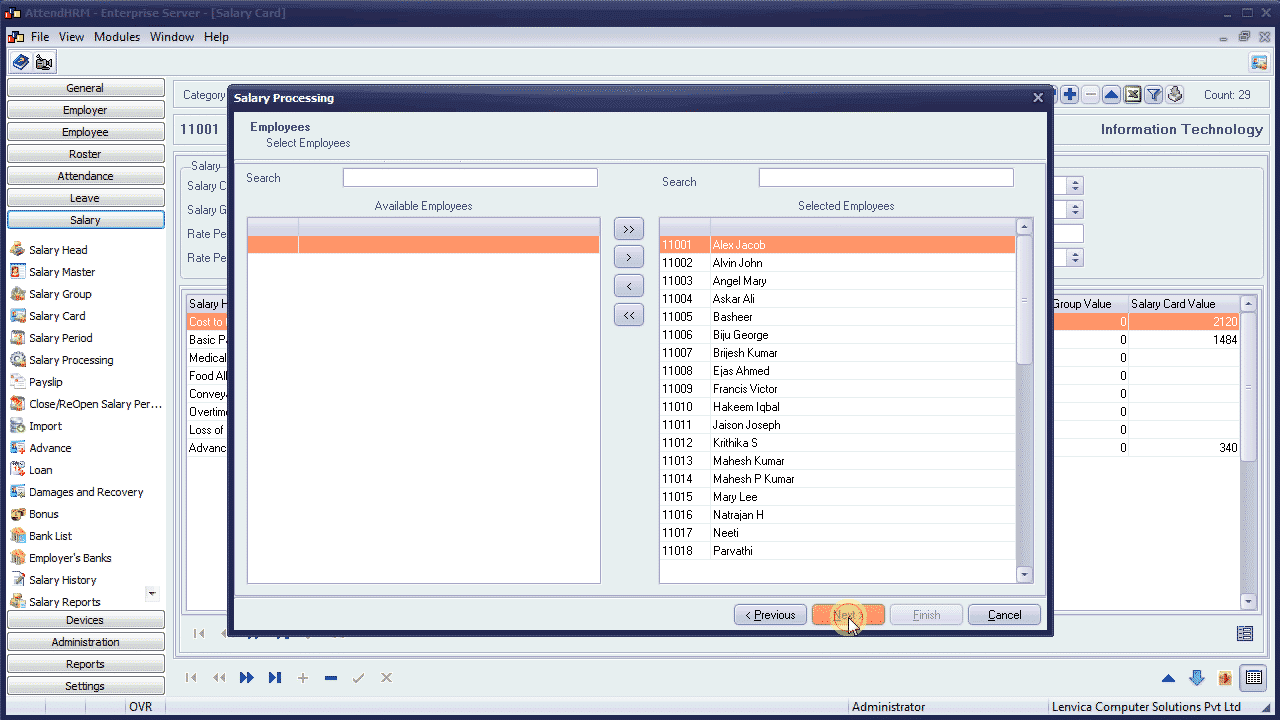 Step 3: Salary Processing
The system is now processing salary for the selected employees. Payslips for employees, Statutory reports for the employer, and other salary reports are prepared during this process.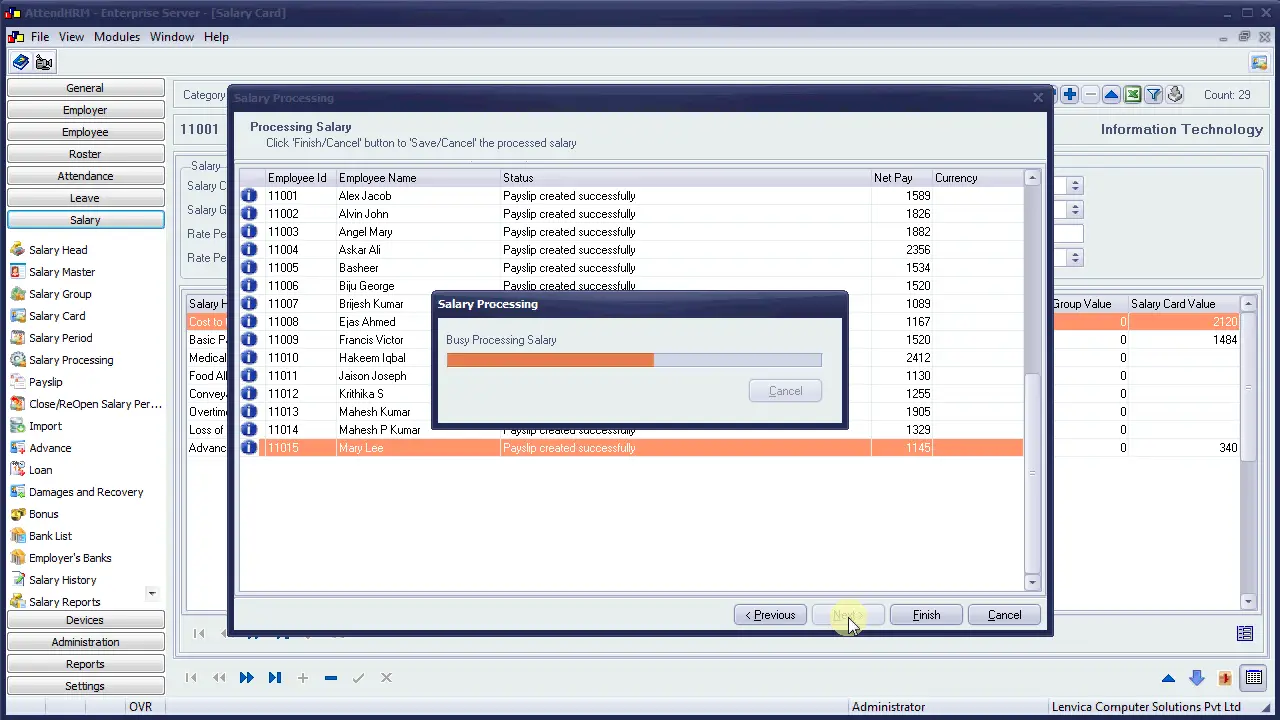 Click 'Finish' to save the payslips created during the process.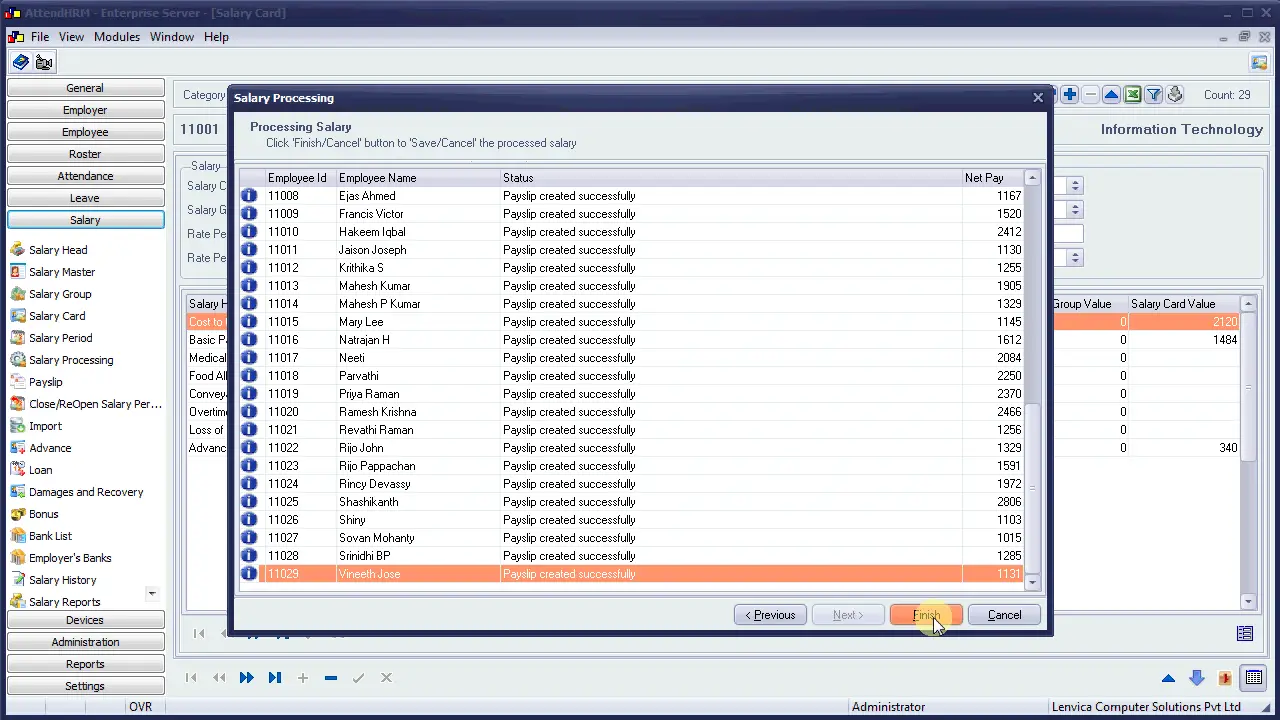 Click 'Cancel' to discard the payslips.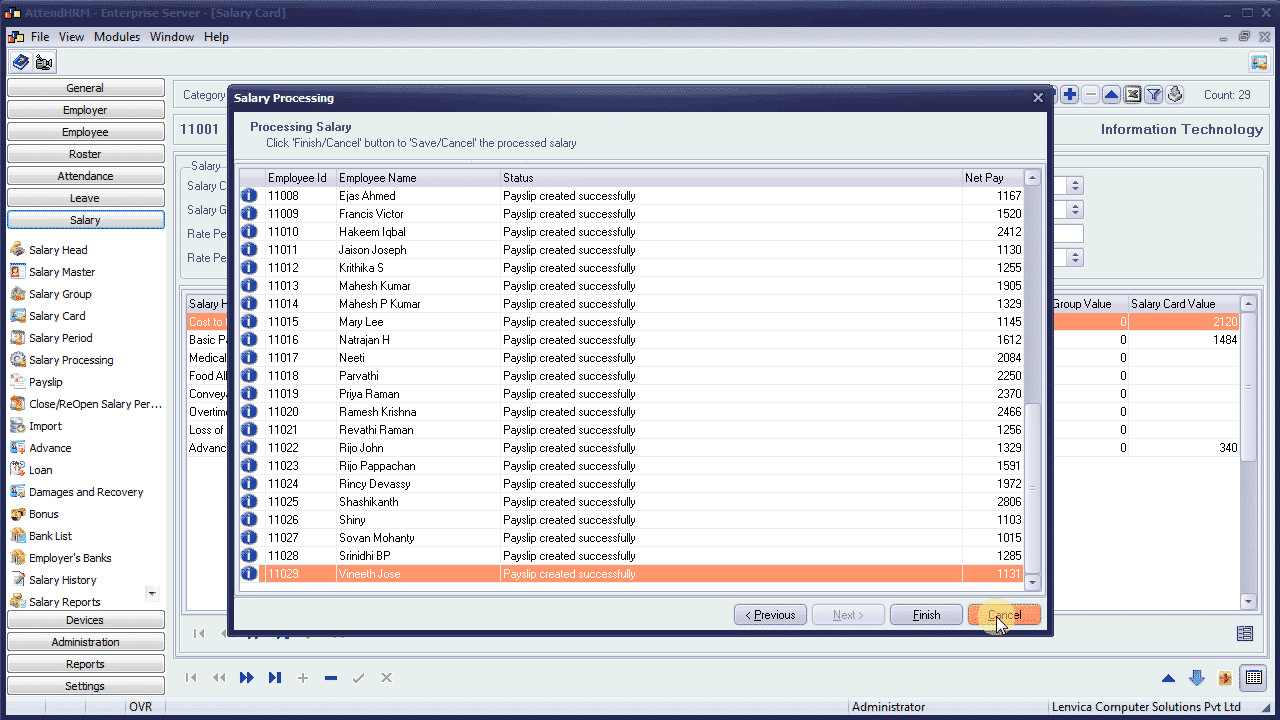 Step 5: Verify the payslips
Verify the payslips to ensure that they are correct.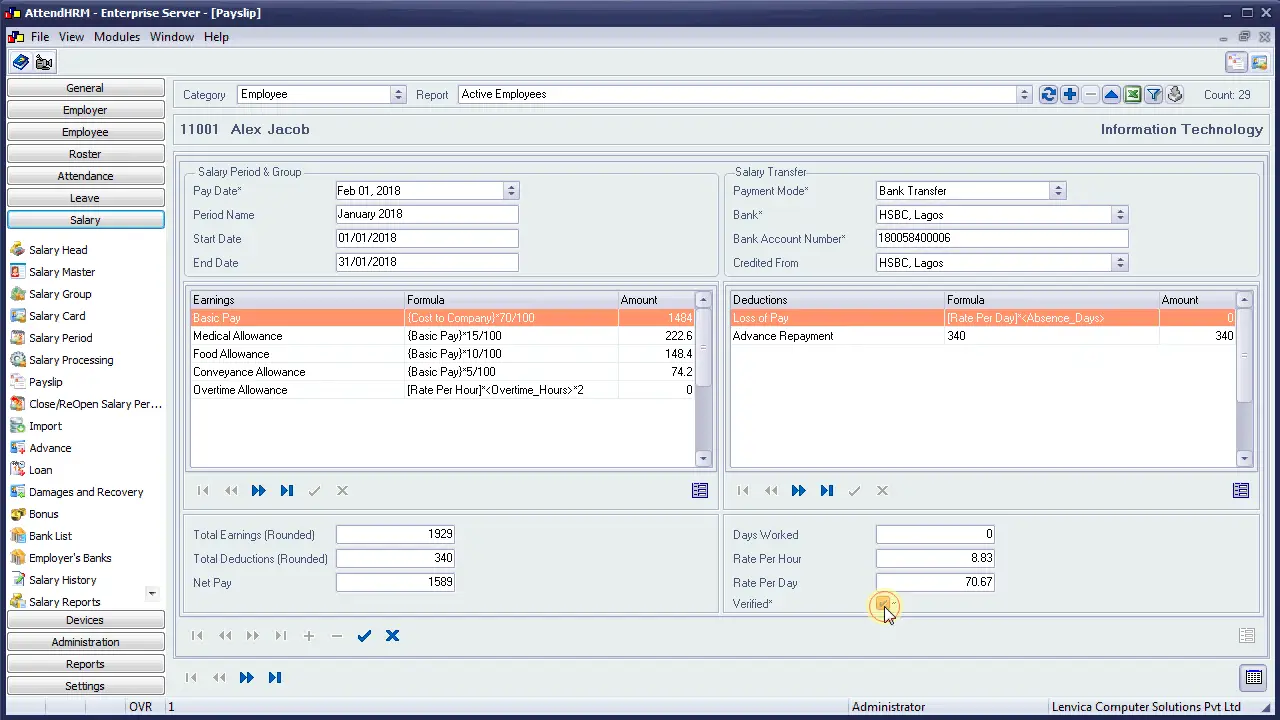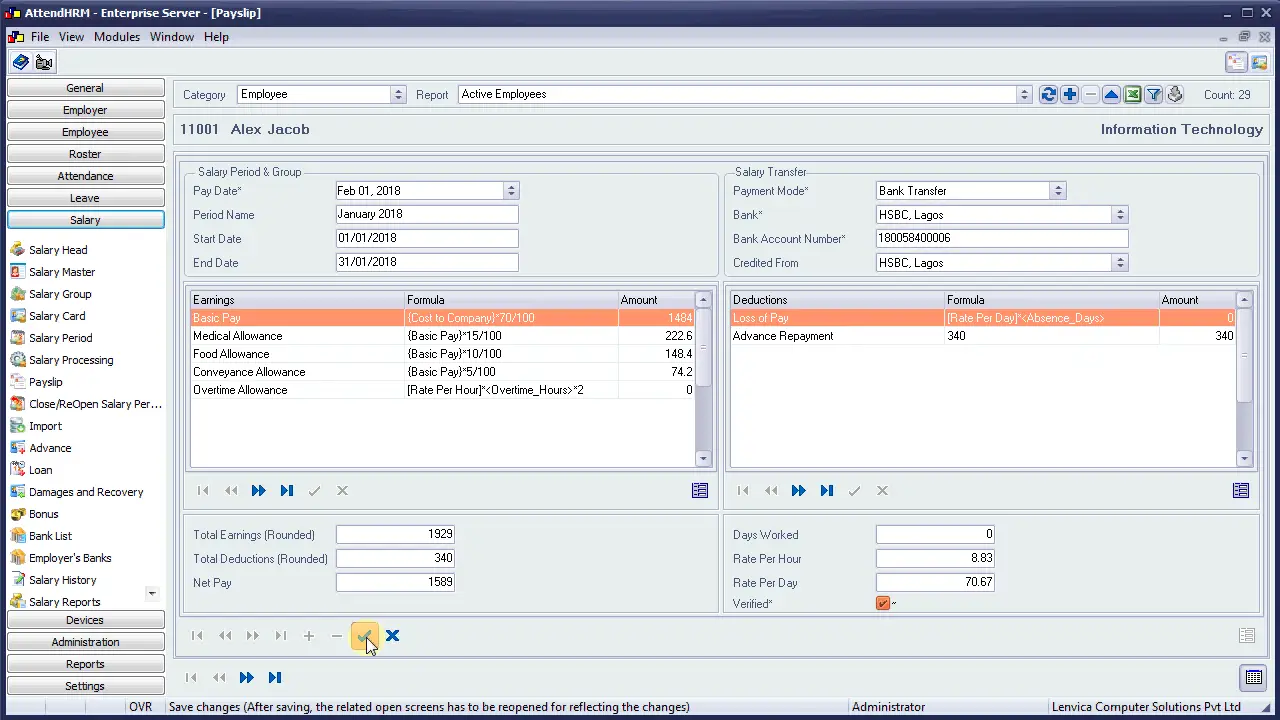 Step 6: Re-process to overwrite existing payslips
If you find issues in the previous step, fix them, and process salary again. Check this box to overwrite existing payslips.
Step 7: Drop the period to drop all payslips
If you find issues with most of your payslips, you may want to drop all the payslips to re-process again.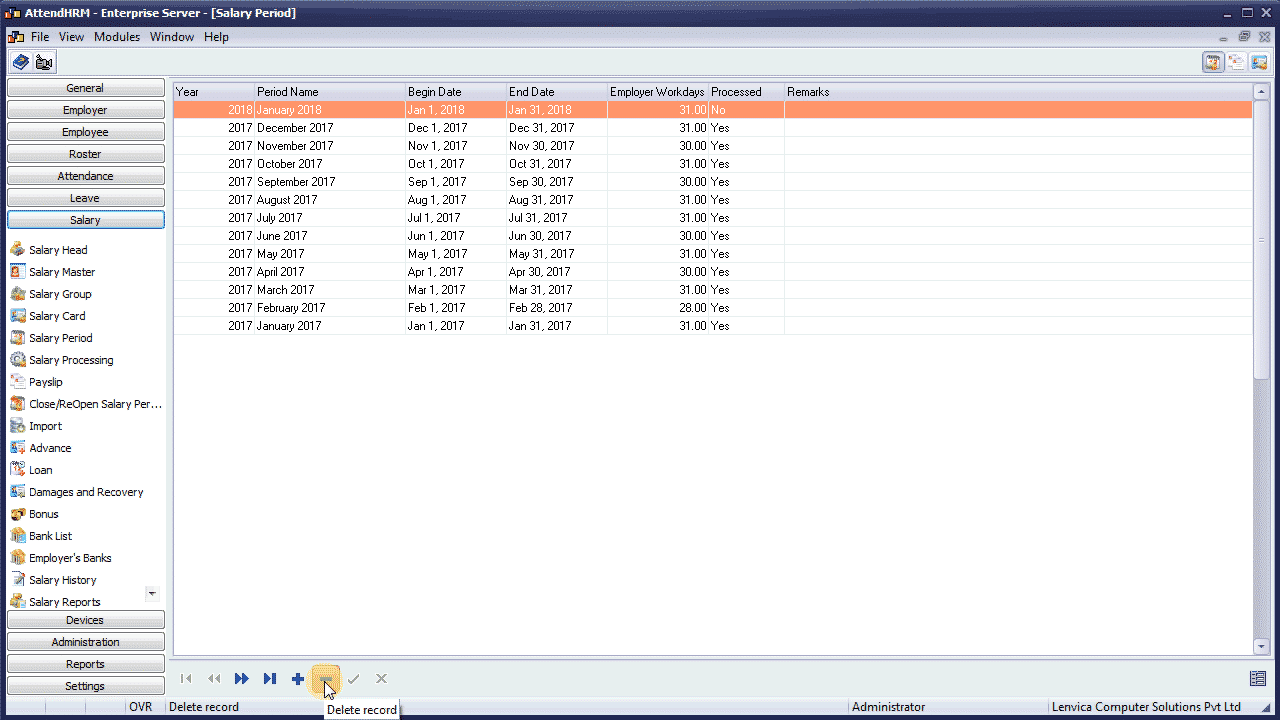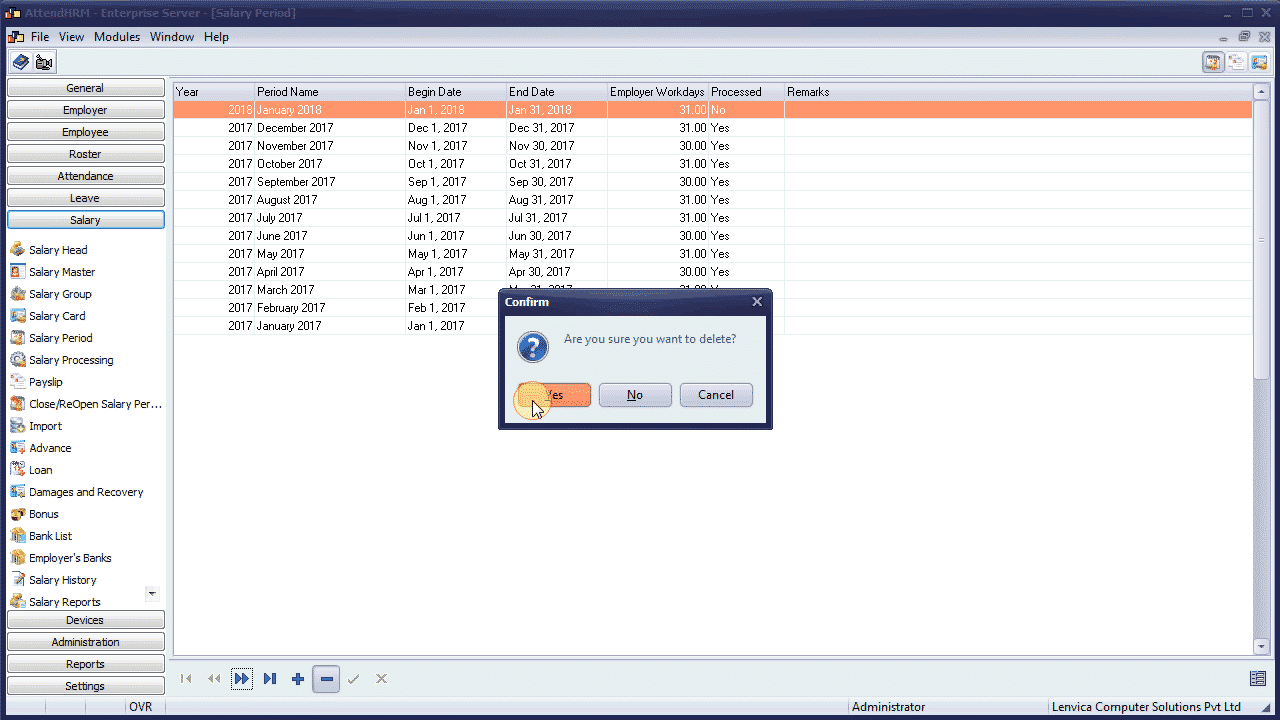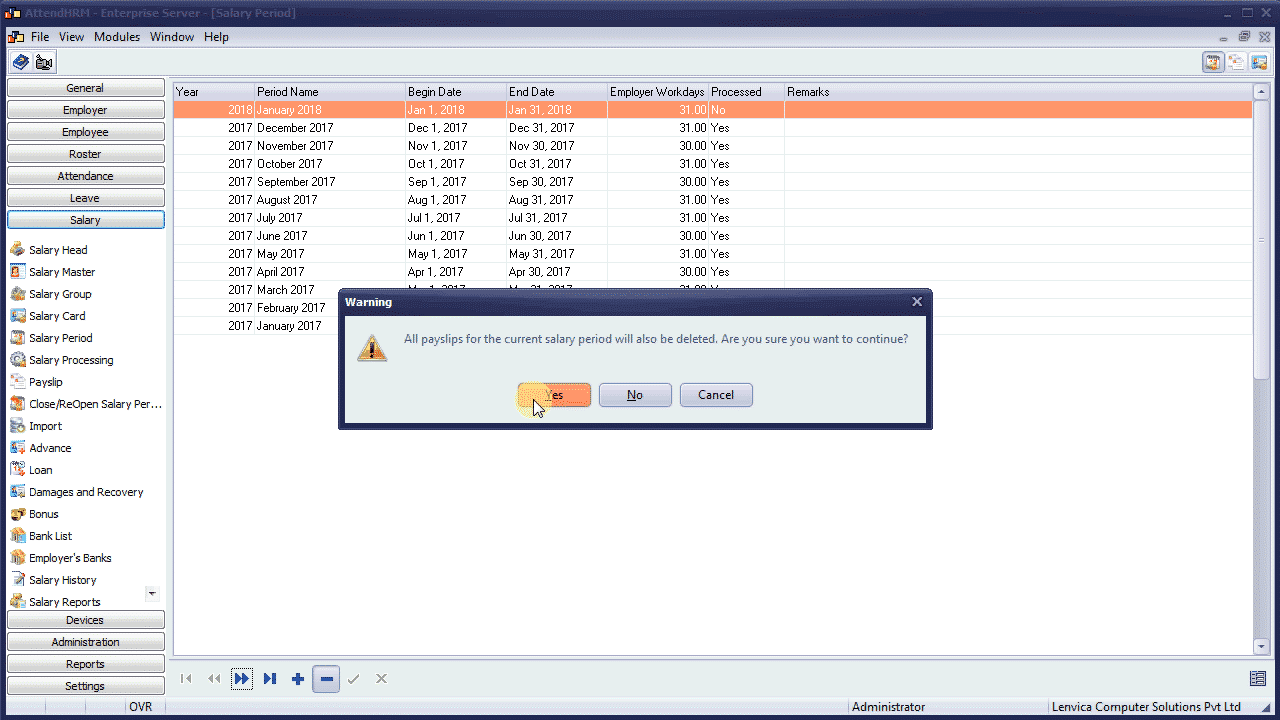 The Salary Processing may take a few seconds to many minutes depending on the number of your employees.
How to process salary in AttendHRM?