AttendHRM includes an Employee Self Service module which allows employees to apply for leaves online from Mobile Phones, Tablets, Desktops or Kiosks, and also lets managers approve or reject leaves online. If certain employees are not allowed to access ESS online, they can apply for leaves with the help of their Manager or Timekeepers.
This help document describes how a Manager or a Timekeeper can apply for leaves on behalf of employees.
As a Timekeeper, I'm going to apply for a leave on behalf of an employee, and I'll let his manager approve the leave over the Employee Self Service module.
Step 1: Go to Leave Application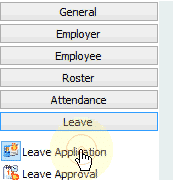 Step 2: Pick the employee

Step 3: Pick a leave type, date, and specify a reason for the leave

Step 4: Click Save to raise the leave request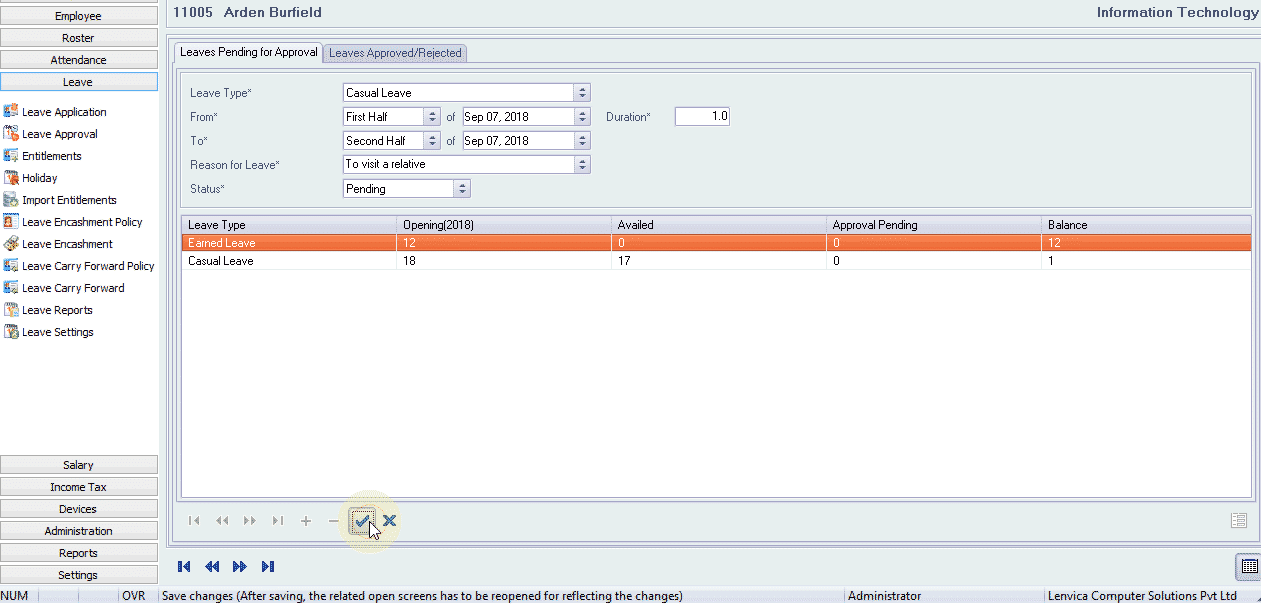 If you are authorized to Approve the leave request, you can do so right here.

Step 5: Leave Approval
The employees' Manager gets a notification on ESS about the new leave request, and he can choose to approve or reject the request.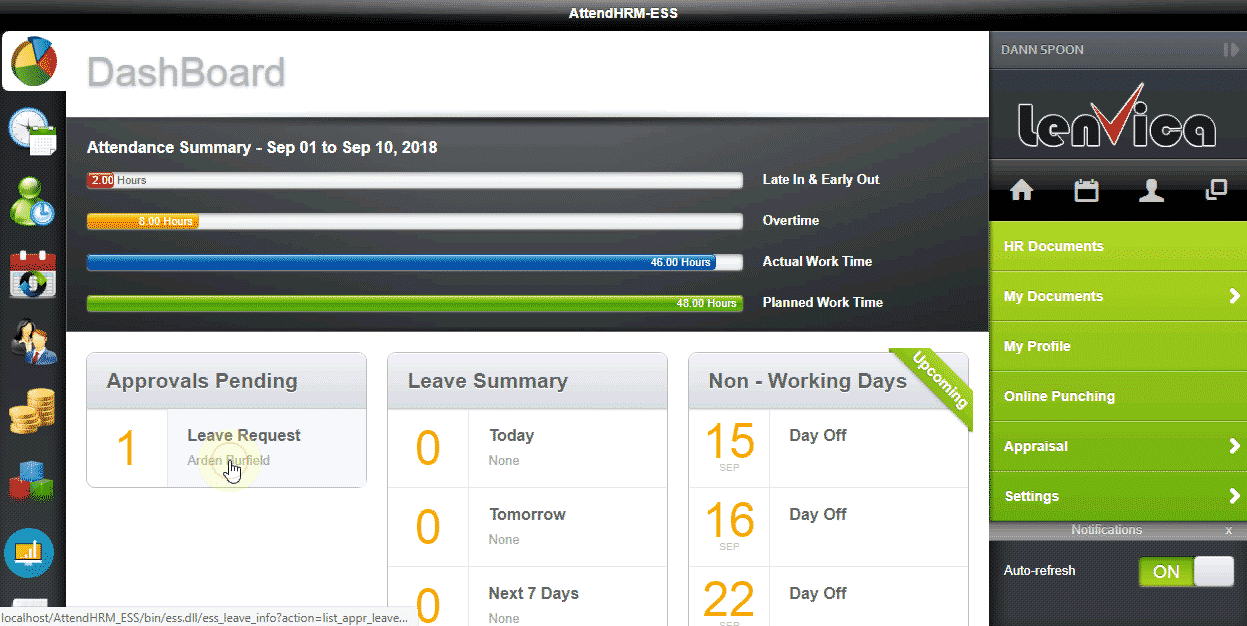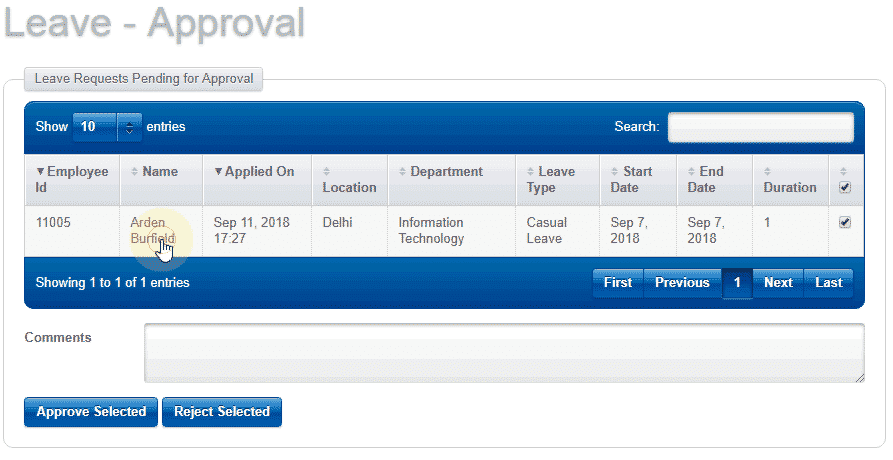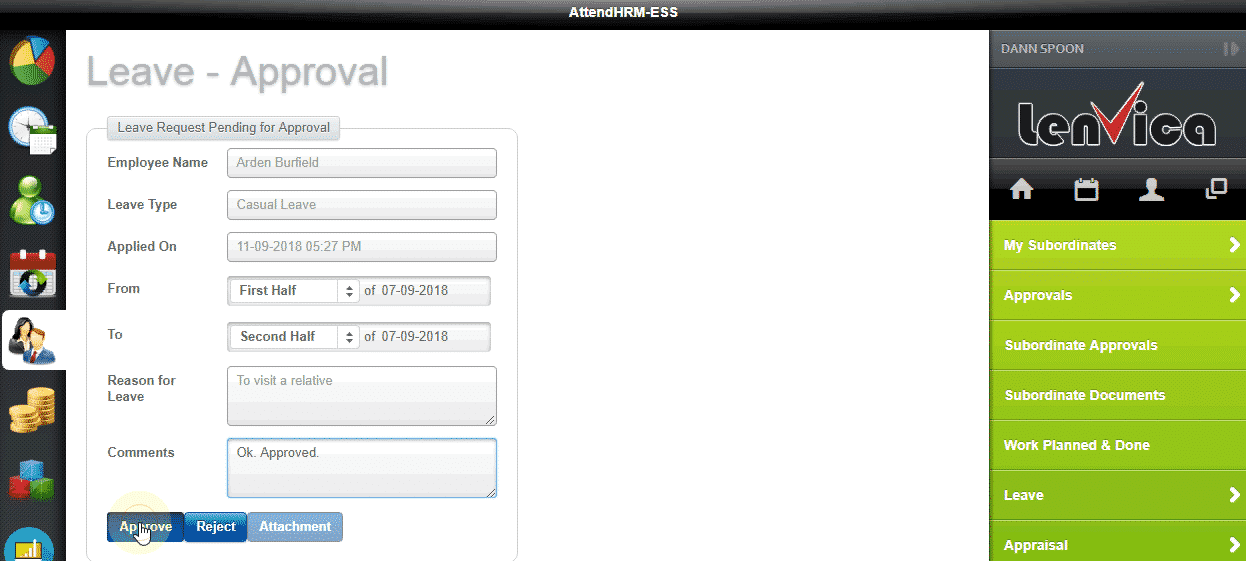 Step 6: Employee Notified
When the leave request is approved or rejected, the employee gets a notification over SMS or email.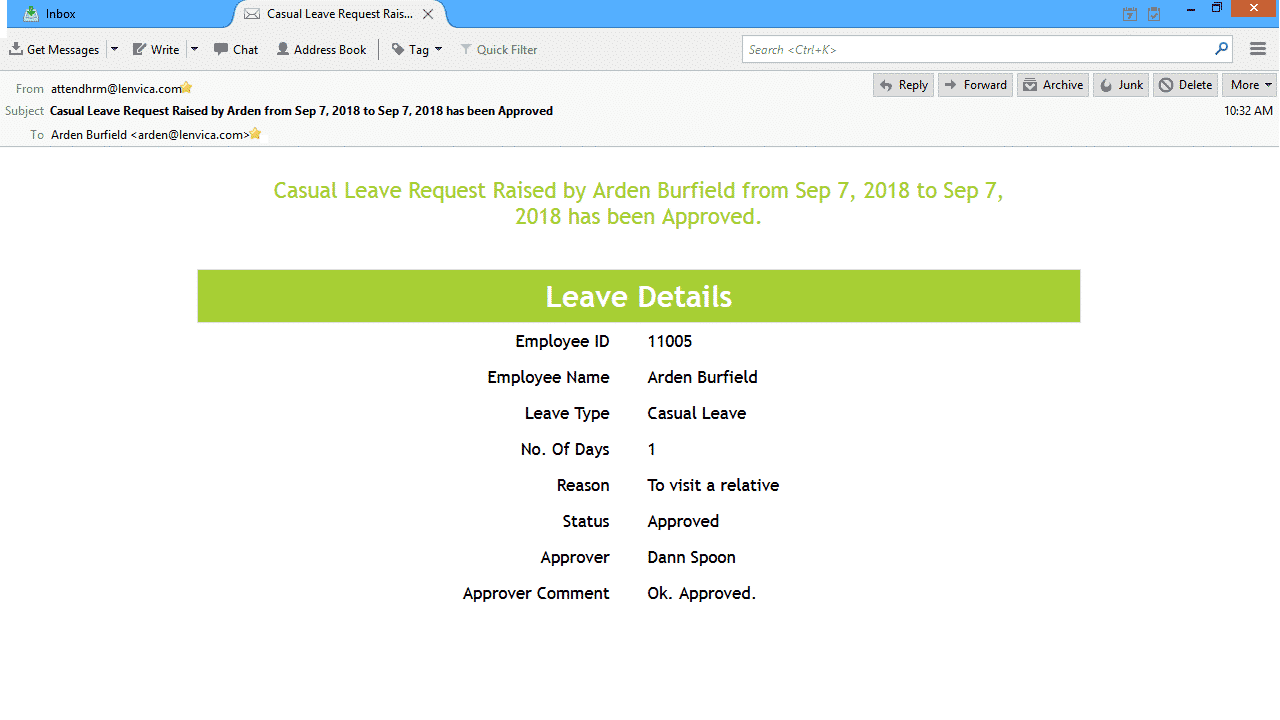 Employees can apply for leaves over the ESS online from Mobile Phones, Tablets, Desktops or Kiosks. If your employees are not allowed to access any of these devices, you can assign a Timekeeper to record the leave requests.