AttendHRM can send information and notifications over the email. An email account should be configured for emails to work. Video shows how you can configure an email account with AttendHRM.
You may have to contact your network administrator to find the hostname and port number of your email server. This video shows how to configure a gmail account.
Step 1: Provide an account name

Step 2: Specify User name and email address

Step 3: Provide SMTP Server details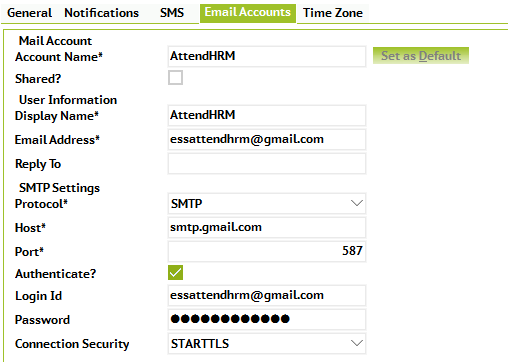 Step 4: Send a test email
Make necessary changes to the data if the test email fails.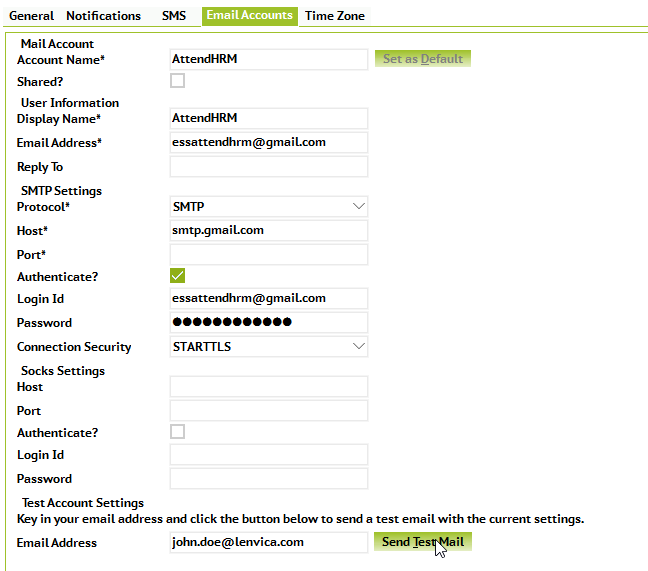 Step 5: Save the data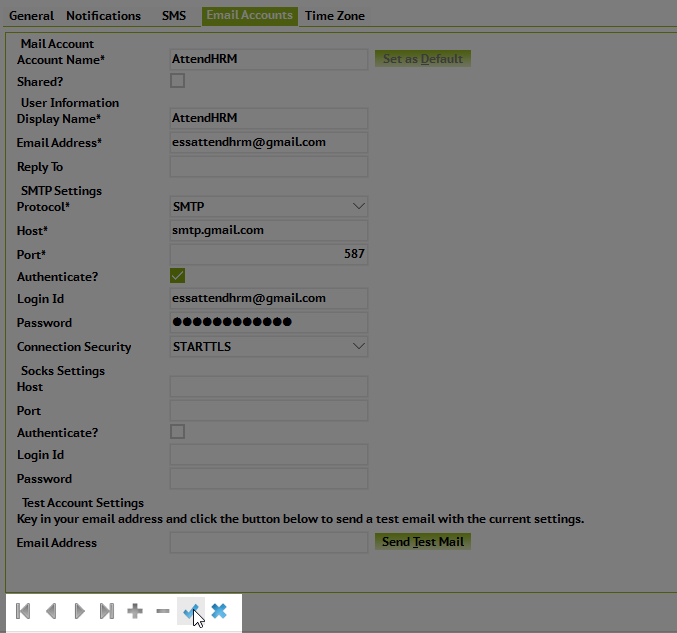 Step 6: Set an email account as default
If there are multiple email accounts, emails will be sent through the default email account.