Employee Self Service Dashboard provides view of indicators relevant to human resources. It clearly communicates key information to users and makes supporting information easily accessible.

On the left, we have the modules which are enabled for the user.
The available modules are:
Attendance
Leave
Compensatory Work/Off
Subordinates
Payroll
Tasks
CRM
Every module has a collapsible right pane.
Next to the name of the user, we have the button to collapse and expand the right pane.
The company logo is displayed below the name.
Beneath that we have the quick launch bar with:
Home: Dashboard Home
Attendance: Attendance Dashboard displaying the Attendance Summary
Profile: Profile of the ESS user
Logout
Features, Forms and Reports for each modules are provided here.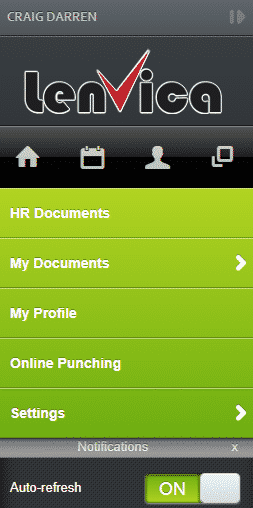 Attendance Summary shows the Attendance details for the current month.
The details includes Late In & Early Out, Overtime, Actual Work Time and Planned Work Time.
Leave Balance shows opening balance, leave availed, leaves pending approval and current balance for each type of leave.

Non-Working Days shows upcoming weekly offs and holidays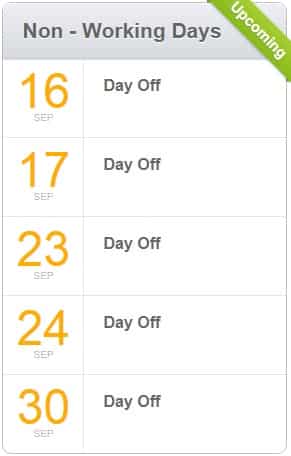 Managers can view the requests sent by their Subordinates for their approval. Leave Summary of the subordinates is also displayed.