Compassionate Leave also called Bereavement Leave is a type of leave granted to an employee following serious illness or death of a relative or a friend.
How to apply for a Compassionate Leave
The Employee Self Service Portal allows you to raise Compassionate Leave requests from your mobile phone.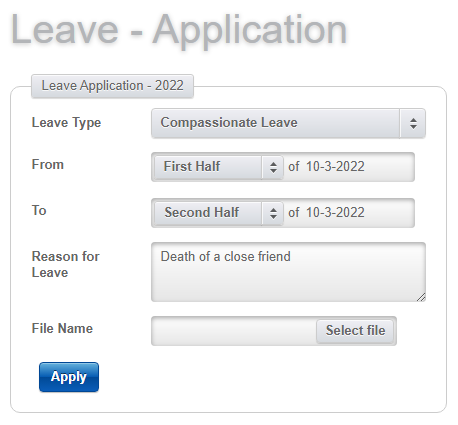 Approval of Compassionate Leave
When you apply for a Compassionate Leave, your manager receives a notification, and either approves or rejects it.
Once approved or rejected, you will get a notification from the system. If your application is approved, your attendance will be updated automatically.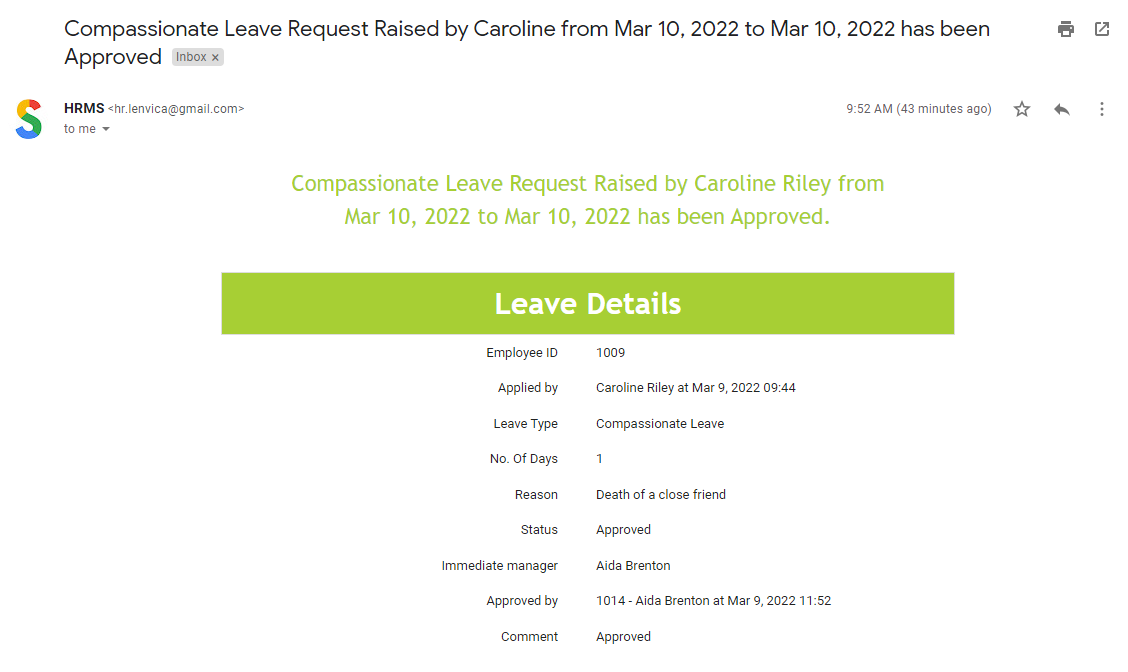 Is Compassionate leave paid or unpaid?
Whether Compassionate leave is paid or unpaid is at the discretion of the employer. Employers are not legally obliged to pay for Compassionate leave but, usually, Compassionate leave is a paid leave.
What is the duration of Compassionate Leave?
The duration of Compassionate leave is decided by the company policy. Usually, companies provide 3 to 5 days. However, this can be extended by a manager if the employee has to travel or has to attend religious ceremonies.